Also available with 2.1mmm centre hole diameter.
We only use the best quality components in all our cables, see below for comments from an owner of this cable.
Standard length is one metre, longer lengths can be provided for extra cost.
Material options for the cable are:-
Kimber Kable | UP-OCC (Neotech) Cable | Pure Silver Cable
Customer comment
I always thought that the stock DC cable between the HDPLEX LPSU and my QNAP Nas was a weak point.
I was damn right…
Your cable is a revelation, a fantastic upgrade !
The break-in time is quite long (50 hours +).
But yesterday, I had an delightful listening session. I rediscovered my setup.
Everything is better now:
– more body
– more warmth (a lot)
– less background noise
– more definition
– 3D stereo: sound and detail pop up from the speakers, they were inside before this cable
So, congratulations for this great cable.
Power Supplies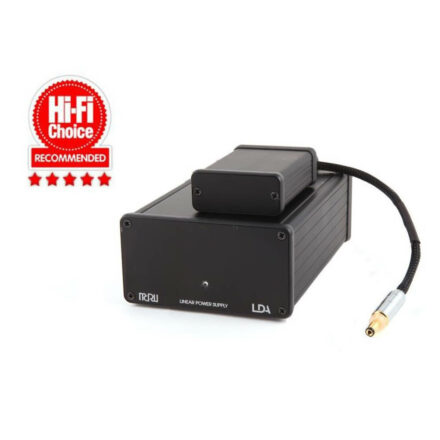 Available Models
OPTION ONE – Standard Model – Basic mains lead £295.00
OPTION TWO Kimber DC Kable, Furutech Gold plated IEC inlet, AMR Gold plated fuse, Supra Lorad mains lead to suit your country  £450.00
OPTION THREE Pure Silver DC Cable, Furutech Rhodium plated IEC inlet, SR Orange fuse, Isol-8 Wave mains lead to suit your country £650.00
OPTION Four Pure Silver DC Cable, Furutech Rhodium plated IEC inlet, SR Orange fuse, MCRU No. 75 SE mains lead to suit your country, MCRU isolation support stand £750.00