An all-star cast aids Lauper in shaping what remains a colossally underrated record. Billy Joel (vocals), Adrian Belew (guitar), the Bangles (vocals), Aimee Mann (vocals), Nile Rodgers (guitar), and Rick Derringer (guitar) are among the guests. So is Pee Wee Herman, whose telephone operator role at the conclusion of "911" speaks to the fact that Lauper didn't abandon her whimsical nature even as she pressed forward. Cajun accents, soulful motifs ("What's Going On"), and joyous covers of traditional fare ("Iko Iko") keep the album pleasantly varied and accessibly offbeat.
Of course, Lauper also turns in, with "True Colors," what's arguably her career-defining moment, the chart-topping single radiating with gorgeous elegance and graceful phrasing that forced audiences to regard the performer in a different light. For her boldness, Lauper was rewarded with two Grammy nominations and a song that has since been covered by artists such as Phil Collins and appeared as the theme for the 1988 Olympic Games and 2003 Rugby World Cup.
Track Listing
Side A
Change of Heart
Maybe He'll Know
Boy Blue
True Colors
Calm Inside the Storm
Side B
What's Going On
Iko Iko
The Faraway Nearby
911
One Track Mind
Music Vinyl LP's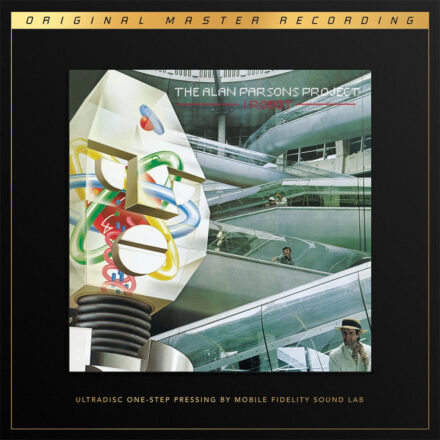 IN STOCK NOW!!
MASTERED FROM THE ORIGINAL MASTER TAPES: ULTRADISC ONE-STEP LP ELEVATES THE AUDIOPHILE STANDARD WHILE OFFERING ONE-FLIP CONVENIENCE Most audiophiles know Alan Parsons Project's
I Robot
by heart. Engineered by Parsons after he performed the same duties on Pink Floyd's
Dark Side of the Moon
, the 1977 record reigns as a disc whose taut bass, crisp highs, clean production, and seemingly limitless dynamic range are matched only by the sensational prog-rock fare helmed by the keyboardist. Not surprisingly, it's been issued myriad times. Can it be improved? Relish Mobile Fidelity's stupendous UltraDisc One-Step 180g 33RPM box set and the question becomes moot.