Acoustic Sounds Series reissues from Verve/Universal Music Enterprises!
Monthly releases highlighting the world's most historic and best jazz records!
Mastered by Bernie Grundman from the original analog tapes
180-gram LPs pressed at Quality Record Pressings!
Stoughton Printing gatefold old-style tip-on jackets
Series supervised by Chad Kassem CEO of Acoustic Sounds
It is undeniable that Billie Holiday's singing changed in her later years. Her voice darkened and shifted to a lower range. Her economy of means distilled her sound to its expressive essence — a kind of heightened speech. The classic LP Songs For Distingue Lovers has also deepened and become burnished with time. Maybe it's that still-arresting word, "distingue"; maybe it's that iconic, tinted image of Lady Day on the cover. But now that legendary LP, with the singer's best studio work of the Fifties, is available through the Acoustic Sounds Series.
Originally released in 1957.
Seeking to offer definitive audiophile grade versions of some of the most historic and best jazz records ever recorded, Verve Label Group and Universal Music Enterprises' audiophile Acoustic Sounds vinyl reissue series utilizes the skills of top mastering engineers and the unsurpassed production craft of Quality Record Pressings. All titles are mastered from the original analog tapes, pressed on 180-gram vinyl and packaged by Stoughton Printing Co. in high-quality gatefold sleeves with tip-on jackets. The releases are supervised by Chad Kassem, CEO of Acoustic Sounds, the world's largest source for audiophile recordings.
Musicians:
Billie Holiday, vocals
Larry Bunker, drums
Harry "Sweets" Edison, trumpet
Barney Kessel, guitar
Red Mitchell, bass
Joe Mondragon, bass
Jimmy Rowles, piano
Alvin Stoller, drums
Ben Webster, tenor saxophone
Track Listing

Side A
Day In, Day Out
A Foggy Day
Stars Fell On Alabama
Side B
One For My Baby (And One More For The Road)
Just One Of Those Things
I Didn't Know What Time It Was
Music Vinyl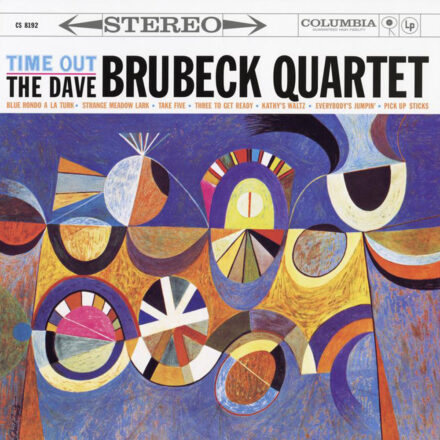 Analogue Productions and Quality Record Pressings present the definitive Time Out by The Dave Brubeck Quartet First time reissued as a gatefold jacket, with rare black and white photos from the Columbia Studios recording session. Heavy-duty chipboard shell stock by Stoughton Printing 200-gram, double LP set cut at 45 RPM by Bernie Grundman and pressed at Quality Record Pressings