Housed in a special, limited edition, aged ebony body; the LP-S differs from other world-class cartridge designs in that it is supremely musical. Not many cartridges can match the LP-S's warmth and natural portrayal of instruments.
The LP S-Class incorporates a high-mass brass frame for improved coupling to tonearms, an evolved ruby square plate generator and an Ebony body. The LP S-Class has 50% more mass than the previous model for enhanced vibrational and resonant characteristics, thus revealing greater dynamic contrast, deeper bass and increased resolution from all records.
SPECIFICATIONS:
Output: .36mV
Stylus: 5×120µm
Impedance: 38 ohms
Loading range: >400 ohms
Weight: 16g
Compliance: 15cu
Tracking force: 1.8-2g
Cartridges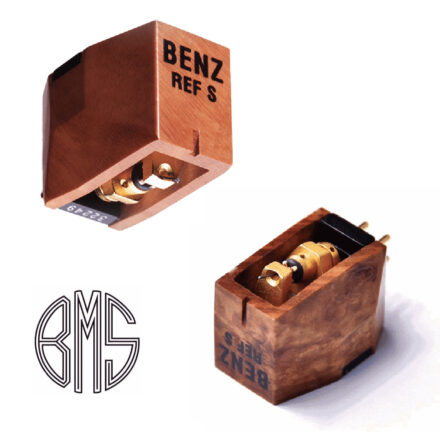 The Benz Micro S Class furthers the performance, selection and value of the Benz Micro line.
The continued evolution of the Benz Micro cartridge line and the culmination of years of research and manufacturing refinements, the S Class incorporates new materials, advancements in moving coil and suspension design, and upgraded styli on the Benz Swiss hand-made moving coils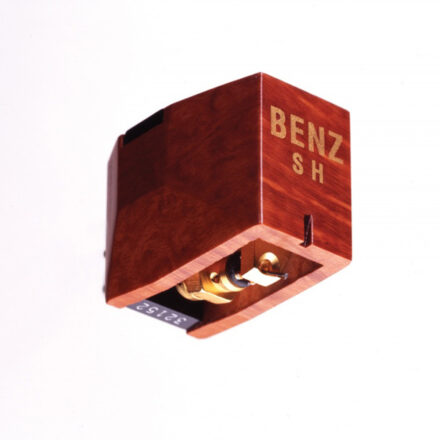 Available in Low, medium and high output versions The Benz Wood-bodied cartridges have incredible warmth combined with excellent detail and resolution. The new S-Series incorporates improved generators using new coil windings and refined pole pieces/damper designs along with an improved stylus/cantilever. The Wood-S is pure musicality. Highly recommended!