Clean your record
A softer touch, for your valuable vinyl collection. The Acc-Sees Velvet Brush Record Cleaner provides you with a great to maintain and clean your records. Anti-static properties repel dust to make sure your cloth and your records stay cleaner for longer.
If you want to take proper care of your vinyl collection then the right cleaning products are necessary. Removing dust from records can be a daunting task. The potential to scratch the vinyl itself is enough to make even the bravest record collector quake in their boots. Thankfully, this simple anti-static cloth is ideal for removing all manner of nastiness from your precious records. Simply wipe your records with the cloth to remove dust, dirt, grime, and grease. Does this every so often with your records and your collection will last for years to come and have that fresh-pressed sound.
Key Features
– Cleans all vinyl Discs
– Removes dust and grease
– Velvet brush for removing dust, dirt, and grime
– Clean your vinyl records to help them last
– Anti-static properties prevent damage to your records
– A must have for the vinyl enthusiast
Record Cleaning Brushes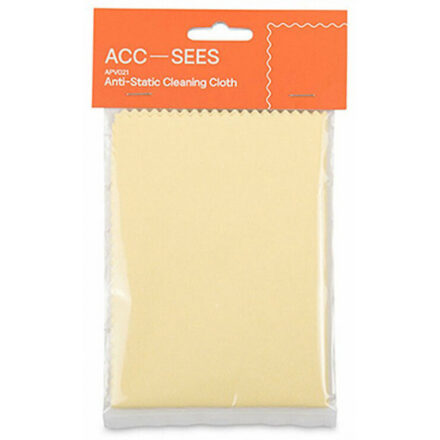 Designed for the audiophile to get the most out your vinyl collection, old or new.
Antistatic Carbon Fibre Brush
Helps to reduce static on the vinyl
Removes dust and grime from the disc surface
Helps to maintain the quality of the disc
Reduces stylus wear and tear