The MCRU Ultimate has been steadily improved since appearing 6 years ago. It still remains one of the very best power leads available and is now in MK6 guise. The improvements have come about through our continued quest to offer the very best we can for the money.
The same philosophy runs throughout our range of cables, The Ultimate is one of our very best single power cords, if you want to power your entire system or for powering individual components The Ultimate remains one of the best.
We have teamed up with Puritan Audio Laboratories for this latest model, a combination of Puritans cable design and the best terminations possible (Furutech NCF mains plug and IEC connector) and the new Hi-Fi Tuning supreme 3 diamond mains plug fuse.
Puritan Audio Laboratories Ultimate  cable is so limp and floppy that it simply cannot carry vibrations. And yet it contains massive 41 Amp, ultra high purity, grain optimised copper conductors, enclosed in a super soft  custom formulated silicone dielectric to which three uniquely developed nanotechnology membranes have been  sequentially applied to form a complex shielding and neutralising barrier to the power lines, whilst a polycrystalline metals barrier along the entire length of the earth conductor neutralises ground line interferences. All of which technology is contained within a complex arrangement of anti-vibration pick up and dampening layers.
Standard length is 0.7 metres.
We are 100% confident that once you have heard this cable you will be back for more.
Ultimate Range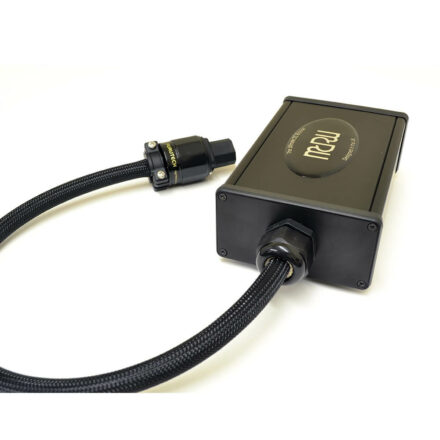 Designed in the UK, the MCRU is a tried and tested design able to improve sound quality by removing harmful DC from your mains, reduce transformer hum from your system, proven by existing customer feedback. New model with in-line capability, simply plug your existing power cable into the unit and plug the other end to your equipment.