Run-D.M.C.'s Raising Hell remains the turning point at which hip-hop crashed through mainstream barriers and never left. Anchored by the crossover smash "Walk This Way," the 1986 blockbuster still sounds like a revolution unfolding in real time. It has everything – hard-rock riffs, turntable scratching, itchy rhythms, hit singles – not the least of which are the trio's invigorating raps and inseparable chemistry. And now it's the first rap record afforded audiophile treatment, courtesy of Mobile Fidelity's simply illin' analog edition.
Mastered from the original master tapes, pressed at RTI, and strictly limited to 3,000 copies and 2000 SACD, the unsurpassed reissue label's 180g 45RPM 2LP set elevates Raising Hell to sonic heights on par with its musical and cultural significance. Ranked the 123rd Greatest Album of All Time by Rolling Stone, 43rd on Pitchfork's Greatest Albums of the 1980s, one of the Top 100 Albums of All Time by TIME – and included on "Best of" lists by Spin, Paste, XXL, Entertainment Weekly, and basically every other significant media outlet – the triple-platinum effort rocks the house.
Afforded extra groove space, Raising Hell unleashes a torrent of massive dynamics and tsunami of frequency-plumbing details underlined by Rick Rubin's taut, crisp, albeit raw and streetwise production. Just as the Queens-based group both defined what hip-hop could represent – and displayed just how big it could get – Rubin's work melded ear-worm hooks, savvy drum loops, metal-leaning guitars, and, of course, Run and D.M.C.'s cross-fire lyrical interplay into watertight frameworks bursting with ideas, tones, samples, and beats. Heard anew on Mobile Fidelity vinyl, Raising Hell is in every regard the aural equivalent of a direct-to-console 1970s classic. And it sounds as fresh as hell.
As for the music, it ranks among the most influential, inventive, and invigorating ever released – rap or otherwise. Vanguard artists such as Ice-T, Eminem, Jay-Z, and Public Enemy's Chuck D – who declared it his all-time favorite and "the first record that made me realize this was an album-oriented genre" – have testified on behalf of its brilliance. And never mind the presence of the Top 5 single "Walk This Way," whose power helped make Aerosmith's Steven Tyler and Joe Perry relevant for the first time in nearly a decade – and literally put Run-D.M.C. in bedrooms ranging from the Bronx to Bartlett to Bad Axe.
Look instead to the rest of the entirely filler-free set, be it the corkscrew turns, slippery wordplay, and "My Sharona"-meets-"Mickey" mixology of the boisterous "It's Tricky," the fat-but-minimized bass grooves and warped turntable wobble of the hysterical "You Be Illin'," chimes-accented inertia and boombox-on-shoulder thunder of the now-iconic "Peter Piper," or voice-as-percussion attack of the funky "Is It Live." With Raising Hell, the answer to the question is always affirmative – a sensation bolstered by the fact the group always had something to say.
The definition of Golden Age Hip-Hop in every way, Run-D.M.C. avoids the negativity and misogyny that later plagued the style, spinning assertive tales about identity (the biographical and culture-changing "My Adidas"), work ethics ("Perfection"), and, most notably, pride (the Harriet Tubman- and Malcom X.-referencing "Proud to Be Black"). Pavement-packed inner cities, tree-lined suburbs, and cornfield-rimmed rural areas would never again be the same. And rocking a rhyme that's right on time would become trickier than ever.
Secure your collectible copy of the pioneering Raising Hell from MCRU today!
Music SACD's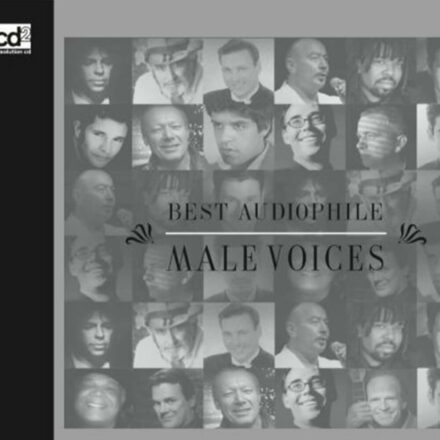 What is XRCD? Basically once you have heard it you will be buying as many as you can find!
XRCD is short for extended resolution compact disc. Sound quality has to be heard to be believed. One of the best range of optical discs ever invented in our opinion. We have a wide selection of titles please inquire for a list.