Monk's debut recording for Columbia Records comprises of several tunes previously recorded for Riverside combined with newer material. This ALL MUSIC GUIDE recommended disc lives up to its reputation as a hallmark late bop session in spite of the redundancy of old material because Monk's legendary quartet, Charlie Rouse (tenor sax), John Ore (bass), and Frankie Dunlop (drums) work seemlessly together, pushing and pulling along with and sometimes against Monk's rectilinear playing. As All Music's Lindsay Planer says: "the tight–almost telepathic–dimensions that these four shared has rarely been equalled in any genre." You have to hear it to believe it.
If you're new to the world of Thelonious Monk, Monk's Dream is a great place to start to discover the legendary jazz talent's musical approach and compositional prowess. It shows off everything that made the man a singular talent in the jazz world. I would certainly recommend an eventual exploration of the important albums from earlier in his career, in particular his groundbreaking Blue Note sessions on Genius of Modern Music Volumes 1 & 2 (although the savvy purchase would be the 2-LP set The Complete Genius from 1976), his classic Riverside recordings Brilliant Corners and Monk's Music and finally the near-perfect Thelonious Monk and Sonny Rollins on Prestige. A collection with those historical recordings and Monk's Dream leaves you with the core Monk LPs that are essential to any respectable jazz collection, and one that sets you up perfectly to fill in the blanks with everything else (especially his solo recordings) that Thelonious Monk had to offer the jazz world.
The Tracks:
A1. Monk's Dream
A2. Body And Soul
A3. Bright Mississippi
A4. Five Spot Blues
B1. Bolivar Blues
B2. Just A Gigolo
B3. Bye-Ya
B4. Sweet And Lovely
The Players:
Thelonious Monk – Piano
Charlie Rouse – Tenor Sax
John Ore – Bass
Frankie Dunlop – Drums
Music Vinyl LP's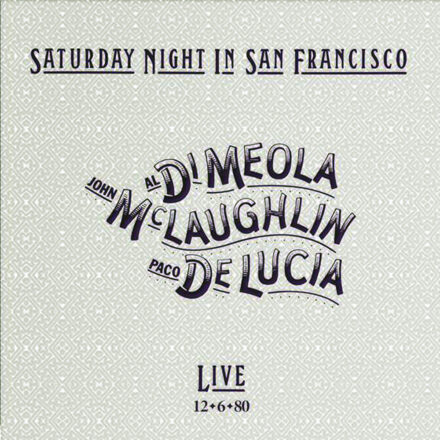 Now In Stock
Audiophile 180g 33rpm Vinyl LP Never before released!!!
Assembled from the original 16-track analog live session tapes by Al Di Meola with engineers Katsu Naito & Roy Hendrickson Mastered from analog tapes by Bernie Grundman at Bernie Grundman Mastering Pressed at Record Technology Inc. Deluxe new packaging with never-before-seen photos Exclusive essay by Charles L. Granata feat. new interviews with Al Di Meola & original recording engineer Tim Pinch Long-Awaited Follow Up To Friday Night In San Francisco! From Original 16-Track Analog Live Session Tapes by Al Di Meola, Katsu Naito & Roy Hendrickson! Mastered From Analog Tapes by Bernie Grundman! Pressed at RTI!