ESP marks the beginning of a revitalization for Miles Davis, as his second classic quintet — saxophonist Wayne Shorter, pianist Herbie Hancock, bassist Ron Carter, and drummer Tony Williams — gels, establishing what would become their signature adventurous hard bop. Miles had been moving toward this direction in the two years preceding the release of ESP and he had recorded with everyone outside of Shorter prior to this record, but his addition galvanizes the group, pushing them toward music that was recognizably bop but as adventurous as jazz's avant-garde.
Outwardly, this music doesn't take as many risks as Coltrane or Ornette Coleman's recordings of the mid-'60s, but by borrowing some of the same theories — a de-emphasis of composition in favor of sheer improvisation, elastic definitions of tonality — they created a unique sound that came to define the very sound of modern jazz. Certainly, many musicians have returned to this group for inspiration, but their recordings remain fresh, because they exist at this fine dividing line between standard bop and avant. On ESP, they tilt a bit toward conventional hard bop (something that's apparent toward the end of the record), largely because this is their first effort, but the fact is, this difference between this album and hard bop from the early '60s is remarkable.
This is exploratory music, whether it's rushing by in a flurry of notes or elegantly reclining in Hancock's calm yet complex chords. The compositions are brilliantly structured as well, encouraging such free-form exploration with their elliptical yet memorable themes. This quintet may have cut more adventurous records, but ESP remains one of their very best albums.
–Stephen Thomas Erlewine, ©All Music Guide.
Track List
Side 1
1. E.S.P.
2. Eighty-One
3. Little One
4. R.J
Side 2
1. Agitation
2. Iris
3. Mood
Rosza: Tema con Variazioni (for Violin, Cello and Orchestra)
Turina: Trio for Piano, Violin and Cello
Music Vinyl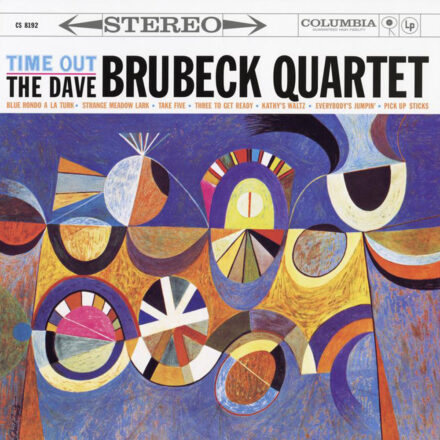 Analogue Productions and Quality Record Pressings present the definitive Time Out by The Dave Brubeck Quartet First time reissued as a gatefold jacket, with rare black and white photos from the Columbia Studios recording session. Heavy-duty chipboard shell stock by Stoughton Printing 200-gram, double LP set cut at 45 RPM by Bernie Grundman and pressed at Quality Record Pressings