For customers who have Devialet, Linn, McIntosh and any other equipment with a confined space on the rear panel where only slim IEC connectors will plug in, help is at hand! The new Furutech FI-C15 IEC connector is even slimmer than the Schurter and Kaiser designs so will fit in the thinnest of gaps.
We have used the gold plated version along with the industry standard audiophile mains plug the MK Toughplug. Our version is gold plated to improve conductivity and is fitted with our gold plated bussmann fuse.
Cable wise we use the world's best selling audio grade mains cable, popular for over 25 years and still going strong, Belden 19364. Foil shielded to stop RFI pick up its the number one for a good reason.
Mains Leads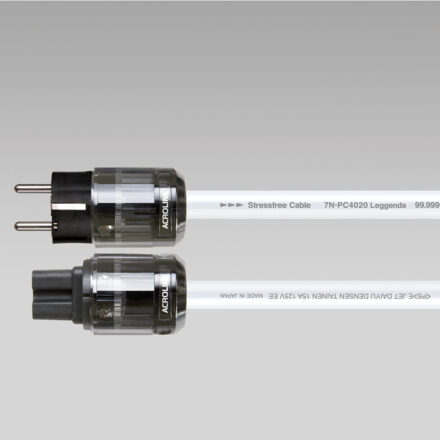 Acrolink 7N-PC4020 Legenda is a 3x14AWG power cable, made with 7N copper conductors for phase and neutral, 5N for ground. The terminals have metal elements silver-plated and perodized. 1.5m fitted with a Schuko plug