The MCRU NO. 5 mains power lead has been introduced to satisfy customer requests for a high current power lead able to deliver mains voltage to power hungry components instantaneously. To achieve this we have designed the power lead using a new cable which uses 4mm sq individual conductors instead of the usual 2 or 2.5mm. The cable is also screened with an active earth shield to prevent pick up of radio waves (RFI).
Terminations are both Furutech as we believe they offer un-compromising performance and are a good sonic match for the cable which uses OFC copper. The Furutech mains plug and IEC are both copper which is the 2nd best conductor of electrons known to man. In addition both Furutech connectors have been through the alpha cryo process to improve conductivity.
We have also added an AMR audiophile fuse and finally special filters added to both mains plug and IEC to round off what is sure to be one of our best performing mains leads without question. 1 metre long as standard, longer lengths can be added using the menu. Also available with Schuko EU mains plug or USA (nema) plug no extra charge.
Mains Leads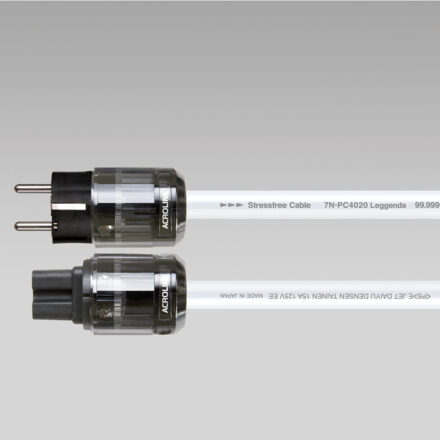 Acrolink 7N-PC4020 Legenda is a 3x14AWG power cable, made with 7N copper conductors for phase and neutral, 5N for ground. The terminals have metal elements silver-plated and perodized. 1.5m fitted with a Schuko plug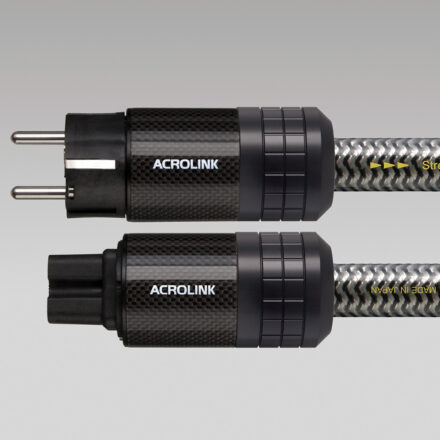 Acrolink 7N-PC8100 Legenda is a 3x10AWG power cable, made with 7N copper conductors for phase and neutral, 5N for ground. The terminals have metal elements silver-plated and perodized. 1.5m fitted with a Schuko plug