MCRU are famous for cables, we also know a thing or two about power supplies. Our fully regulated linear power supplies are designed and built in the UK for us by Longdog Audio. EVERY power supply we have submitted for review in the hifi press has been awarded the top accolade. Instant sound quality improvements proven by existing customer feedback.
Un-like our competitors we have offered up-grades with all our designs allowing you the customer to custom design your own supply. We have trialled the up-grades ourselves over many years and know both from our own listening tests and from customer comments that the up-grades work.
We now offer a Ltd Edition regulated linear power supply which is fitted with all our best tweaks and up-grades as part of the design. Guaranteed to improve the sound quality of anything connected to it from the humble Squeezebox touch to the new PS Audio Lanrover, if your equipment is currently powered by a wall wart power brick this supply will transform your listening pleasure.
The MCRU Ltd Edition power supply comes as standard with………..
Kimber cable from large case to small case
Pure silver cable from small case to DC connector.
Oyaide audiophile grade gold plated DC connector
Furutech gold plated IEC inlet to accept the power lead
Hi-Fi Tuning audiophile fuse with Cardas copper end caps
IsoTek Systms EVO3 Initium mains lead
All our power supply designs replace the dreaded wall wart that comes bundles with your chosen equipment, simply replace it with our regulated design for an instant sonic improvement.
To order simply tell us what item you are powering and place your order, we will build your PSU and deliver it by courier within 4-5 days.
Some examples below of kit we have already built PSU's for……………………………
Sonore MicroRendu
Chord DAC's (Hugo, Qute, Qute HD, Mojo)
Clearaudio turntables (Innovation, Concept, Performance DC)
Squeezebox Touch
Arcam iRDAC
Technics SL1200 series turntables
Raspberry Pi, Pi II
Exogal Comet DAC
Lumin D1 Music Server
Please choose your equipment using the drop down menu, if its not listed simply contact us and we will advise.
The IsoTek EVO3 Initium is only available with UK mains plug fitted.
We will supply a Supra lo-rad 2.5mm mains lead for customers outside the UK
Dac Power Supplies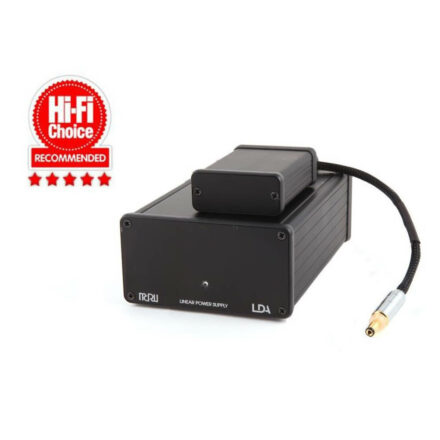 Available Models
OPTION ONE – Standard Model – Basic mains lead £295.00
OPTION TWO Kimber DC Kable, Furutech Gold plated IEC inlet, AMR Gold plated fuse, Supra Lorad mains lead to suit your country  £450.00
OPTION THREE Pure Silver DC Cable, Furutech Rhodium plated IEC inlet, SR Orange fuse, Isol-8 Wave mains lead to suit your country £650.00
OPTION Four Pure Silver DC Cable, Furutech Rhodium plated IEC inlet, SR Orange fuse, MCRU No. 75 SE mains lead to suit your country, MCRU isolation support stand £750.00