MCRU sell 100's of metres of this cable, the number one audiophile cable in germany, utilizing 3 x 2.5mm cores of OFC with an active earth screen also know as a faraday loop to trap mains noise and keep it at away from your equipment.
Tinned copper braiding which is connected to the earth pin at the plug and and trimmed back at the connector end. True audiophile performance at modest cost.
We sell the Olflex classic 100 version which has numbered cores for live and neutral.
Cable off the Reel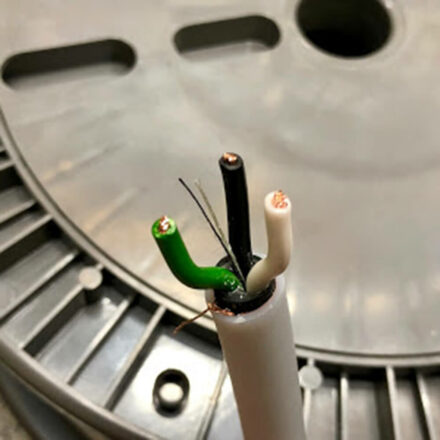 7N DUCC COPPER
FOIL SHIELDED
SOLD PER METRE
DATA SHEET HERE
Japanese craftsmanship comes to cables!
Acrolink 7N purity mains cable per metre off the reel for DIY power leads.
Stressfree 99.99999% Purity Copper
NEW DESIGN spec. sheet here