Harmonic Technology's Digital Silver III ensures a delicate harmonic structure of the complex digital bit-stream is kept utterly intact. You will instantly notice a significant elimination of "grain" and "fuzz" which you previously felt was part of the digital experience.
The background becomes "black" and completely silent, with more harmonic richness in the important midrange than you have ever experienced from a digital cable. Imaging becomes three-dimensional and holographic, with more tonal "body" and depth to the sound field.
The Digital Silver III is truly an exceptional product.
Sold per metre off the reel.
Cable off the Reel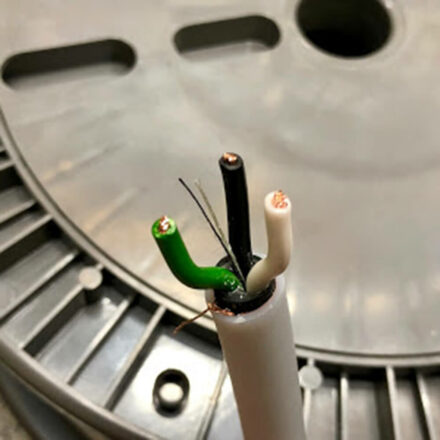 7N DUCC COPPER
FOIL SHIELDED
SOLD PER METRE
DATA SHEET HERE
Japanese craftsmanship comes to cables!
Acrolink 7N purity mains cable per metre off the reel for DIY power leads.
Stressfree 99.99999% Purity Copper
NEW DESIGN spec. sheet here