Furutech are a manufacturer of ultra-refined analog, digital and video cables. They also specialise in creating high performance audio accessories and power cables.
Read more here on the Furutech website
Latest specification cable MkII version authorized UK dealer for Furutech.
Furutech FP-314AG is an audiophile grade mains power cable made to improve anything connected with it, sound quality and pictures on TV"s will look clearer, sound will be better.
Sold per metre for customers who prefer to construct their own mains power leads, Furutech audiophile quality power cable.
Optimise the power supply to any equipment with this superb quality cable.
37 strands of silver-plated α Alpha μ-OFC Conductor • 0.25mm diameter × 2 Cores (?à14 AWG) / (1.82 sq.mm)
• 37 strands of 0.25mm diameter α Alpha μ-OFC Conductor x 1 Core (?à14 AWG) / (1.82 sq.mm)
• Insulation: Polyethylene (Red/White/Green) 3.4mm diameter  Red=L?A White=N?A Green=E
• Inner Sheath: RoHS Compliant Vibration suppression PVC (Black) 9.3mm diameter
• Shield: 9 x 24 strands of 0.12mm braided α Alpha conductor
• Sheath: RoHS Compliant Flexible PVC (Brown) approx. 12.9mm diameter
Cable off the Reel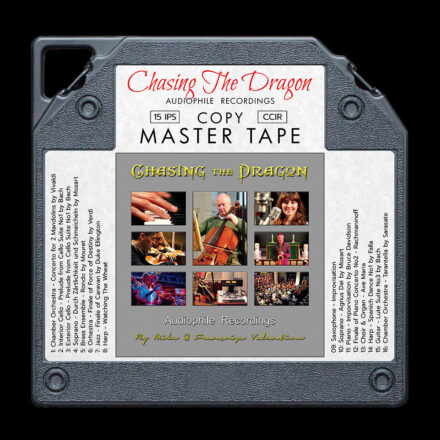 Master Quality Double Reel To Reel Tape! Exceptional Audiophile Sound as close to the Original Master Reference Quality as possible!
"Krushevo"
Opaque blue vinyl set Vlatko Stefanovski + Miroslav Tadic 45rpm 165gm 2LP set MASTERED BY BERNIE GRUNDMAN