Furutech is justifiably proud of its reputation for engineering, build-quality and performance, and has won the loyal support of audio enthusiasts worldwide for their finely made and beautiful sounding cables and audio accessories.
Furutech performance is legendary in the hi-fi industry, and they continue to bring exceptional products to the market that are carefully engineered to guarantee the best sound per pound.
The Furutech FP-1363-D range of wall sockets has been a long time in development; but they are now the socket of choice for discerning audiophiles, due to their exceptional build-quality and tremendous performance. Whilst rhodium is not such a good conductor as silver or gold, it brings a flavour to music that many audiophiles love; and adding Furutech's FP-1363-D rhodium-plated wall socket to your system will bring the appropriate sonic benefits to your system because of this.
Read more here on the Furutech website
Mains Wall Sockets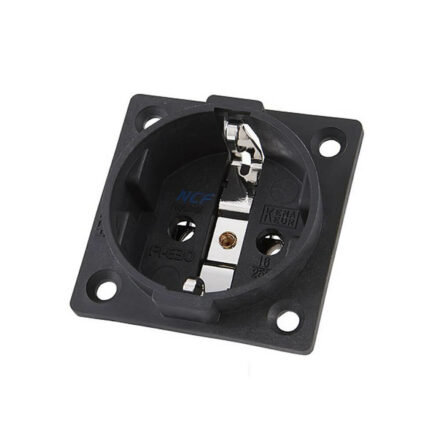 This is a schuko socket to accept a schuko mains plug, you will need the appropriate chassis to connect it to.