The FI-8N is considered by many audiophiles as the best C7 connector on the market, C7 is known as Fig.8 and fits sky boxes, some blur ray players etc. Now the best got better. The FI-8N will accept a wide variety of cable gauges and has a clever clamping system.
The NCF treatment is the icing on the cake.
If you would like MCRU to fit this connector on your cable for a nominal fee please contact us prior to purchasing.
IEC & Fig.8 Connectors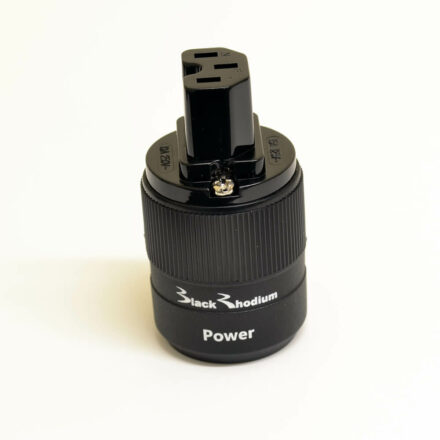 Brand new IEC connector from Black Rhodium. Featuring rhodium plated copper contact pins and large cable entry receptacles, quality engineering and robust construction.