If you're looking to improve your system with a high-end power cable, then you need a connector of equivalent quality to complement it.
The FI-48 NCF with rhodium plating not only looks the part, but it also sounds the part.
By reducing magnetic fields and lowering the noise floor of your system through superior damping, the FI-48 can offer improvements you would not believe possible.
IEC & Fig.8 Connectors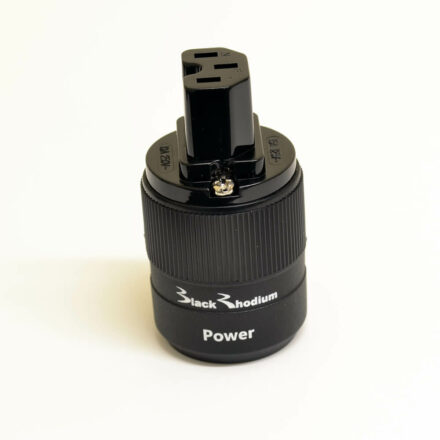 Brand new IEC connector from Black Rhodium. Featuring rhodium plated copper contact pins and large cable entry receptacles, quality engineering and robust construction.