Doug MacLeod - Break The Chain - HDCD
The title work, Break The Chain, composed and performed with his son Jesse, focuses on breaking the cycle of family violence and abuse. A powerful concern all too many are familiar with, Doug and Jesse confront this pervasive issue directly and personally, bringing it out of the shadows. Together, they share the healing, reconciliation and peace available to all who work to prevent the cycle from repeating and to "Break The Chain".
The album is co-produced by Doug MacLeod and Janice Mancuso. Bassist Denny Croy, drummer Jimi Bott and percussionist Oliver Brown join Doug in duo, trio and quartet settings. Like all 'Prof.' Johnson's sessions, Break The Chain was recorded live, in real- time, with no overdubs or effects. It is being released on compact disc with HDCD, as high-resolution and conventional downloads and as a premium 2-LP set.
A prolific singer, songwriter, engaging storyteller, and masterful guitarist, Doug is a perennial Blues Music Award nominee and multiple Blues Music Award winner including Acoustic Artist Of The Year and Acoustic Album of the Year. An active touring artist, MacLeod supports his beloved St. Louis Cardinals during baseball season and, when at home, enjoys cooking for wife Patti Joy.
On This Recording
Goin' Down To The Roadhouse
Mr Bloozeman
Lonesome Feeling
Travel On
LA – The Siren In The West
One For Tampa Red
What The Blues Means To Me
This Road I'm Walking
Who's Driving This Bus?
Church Street Serenade
Going Home
Break The Chain
Reviews:
Winner of the 2018 Blues Music Award for Acoustic Album of the Year!
The Absolute Sound: 4/5 music 5/5 sound
⭐⭐⭐⭐ Downbeat Magazine
Living Blues Magazine Top 50 releases of 2017
Audiophilia Album of 2017
"Doug MacLeod's new album — the 17th according to the All Music Guide — has at times…that spatial sound of desert nights in the far Out-Beyond. It's a world where MacLeod's array of National Reso-Phonic guitars produce a feeling so haunting you can almost hear the air move. …" Blues Music Magazine
Music CD's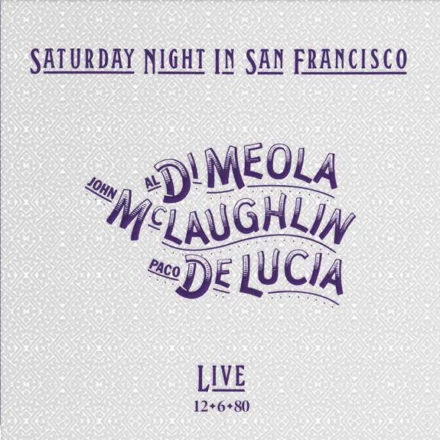 Audiophile CD Never before released!!!
Assembled from the original 16-track analog live session tapes by Al Di Meola with engineers Katsu Naito & Roy Hendrickson Mastered from analog tapes by Bernie Grundman at Bernie Grundman Mastering Pressed at Record Technology Inc. Deluxe new packaging with never-before-seen photos Exclusive essay by Charles L. Granata feat. new interviews with Al Di Meola & original recording engineer Tim Pinch Long-Awaited Follow Up To Friday Night In San Francisco! From Original 16-Track Analog Live Session Tapes by Al Di Meola, Katsu Naito & Roy Hendrickson! Mastered From Analog Tapes by Bernie Grundman! Pressed at RTI!