BEST AUDIOPHILE MALE VOICES
PR27974XRCD is a compilation of various and selected male artists around the world.
They are singing popular and great hits music that fascinate listeners.
The series of Best Audiophile voices (BAV) Vol-1 to Vol-5 so far we have introduced are captivating million of BAV fans around the world and marks unparalleled number of sales.
Please enjoy it!
1. Tony O'Malley – Autumn leaves
2. Todd Gordon – Both sides now
3. Don Williams – You've got a friend
4. Lee Lessack with Brian Lane Green – Open ams
5. Monte Procopio – San Francisco
6. Tim Tamashiro – Imagination
7. Ai Somma – They all laughed
8. Joe Francis – Let's fall in love
9. DK Ibomeka – I get along without you vary well
10. Tony O'Malley – My way
11. Lee Lessack with Ken Page – Vincent
12. Hayati Kafe – For all we know
13. Livingston Taylor – Isn't she lovely
14. Tony DeSare – I feel the earth more
15. Sachal Vasandani – I could have told you
Music XRCD's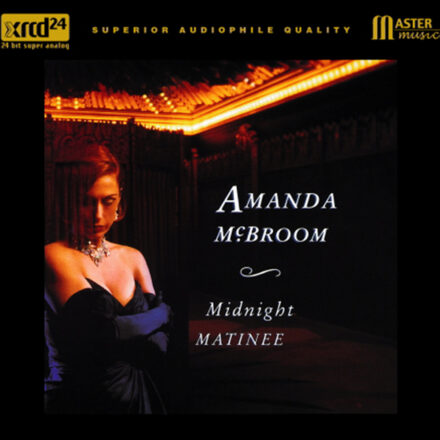 Available for the first time on XRCD24 - this release was produced by Peter Bunetta and Rick Chudacoff for Ripe Productions, also the producers for Dreaming. (To their credits they have also produced Michael Bolton's Soul Survivor, Smokey Robinson's One Heartbeat and Patti LaBelle's New Attitude.) Guests on the project include Bob James, who plays keyboards on two tracks, guitarist Robben Ford and keyboardist Brad Cole, who plays with the Phil Collins Band. Audiophiles who've enjoyed Amanda's work for years will certainly want to finally include this XRCD24.