This album was directly recorded in half-inch analog tape and mastered utilizing JVC's 24-Bit AD Converter with Digital K2 and Rubidium Clock.
Features:
Recorded directly to half inch analog tape
Mastered using JVC K2-24bit AD Converter w/Digital K2, Rubidium clock
Mastered by Tohru Kotetsu at JVC Mastering Center, Japan
Master Music 24-bit Super Analog, Original Analog Recording
Musicians:
Amanda McBroom, vocals
Bob James, Keyboards
Robben Ford, Guitar
Lori Lieberman, Background Vocals
Track Listing
1. Crimes Of The Heart
2. Fool For Love
3. Ghost In This House
4. Baby
5. I Can Let Go Now
6. Not Like Me
7. Ojos Brujos
8. Evolution
9. Best Friend
10. Make Me A Kite
11. Sweet Dreams
12. Here And Now
XRCD24's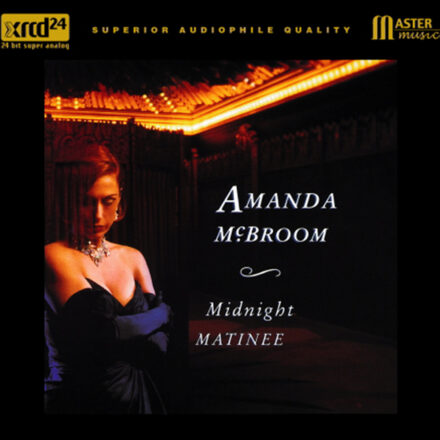 Available for the first time on XRCD24 - this release was produced by Peter Bunetta and Rick Chudacoff for Ripe Productions, also the producers for Dreaming. (To their credits they have also produced Michael Bolton's Soul Survivor, Smokey Robinson's One Heartbeat and Patti LaBelle's New Attitude.) Guests on the project include Bob James, who plays keyboards on two tracks, guitarist Robben Ford and keyboardist Brad Cole, who plays with the Phil Collins Band. Audiophiles who've enjoyed Amanda's work for years will certainly want to finally include this XRCD24.