Double 33 1/3 gatefold LP
Mastered by veteran LP mastering engineer Willem Makkee
Plated and pressed on 180-gram vinyl at Quality Record Pressings!
Experience overwhelming sonics on this 2 LP Decca. Mahler Symphony No. 3 by the Los Angeles Philharmonic Orchestra conducted by Zubin Mehta with Maureen Forrester, contralto. Considered to be one of the best Decca recordings; made in March 1978 in Royce Hall, U.S.A. by recording engineers James Lock and Simon Eadon. Mastered by noted mastering engineer Willem Makkee from the original tapes on a Neumann VMS 80 lathe.
Musicians:
Maureen Forrester, contralto
The Los Angeles Philharmonic
Zubin Mehta, conductor
Sidney Harth, violin
Robert di Vall, posthorn
Review
Wonderful pressing of a fine Mahler 3rd: 5 Stars
Really great to see Analogue Productions tackle Mahler, this Mehta is a fine choice, anxious to see more Mahler on vinyl. The pressing is wonderful, mine is very quiet, the quiet ethereal passages are stunning here. Would be fantastic to see Mehta's Mahler 2nd – almost a companion piece to this 3rd – or Klemperer's famous 2nd. Solti's or Barbirolli's 5th would be great too.
Track Listing
Side A
1. I Kräftig (Part 1)
Side B
2. I Kräftig (conclusion)
3. II Tempo di menuetto (Violin solo: Sidney Harth)
Side C
4. III Comodo (Posthorn solo: Robert di Vall)
5. IV Sehr langsam — Misterioso "O Mensch! O Mensch!" – With MAUREEN FORRESTER, contralto
Side D
6. V Lustig im Tempo und keck im Ausdruck "Bimm bamm" – With MAUREEN FORRESTER, contralto, The California Boys' Choir – VI Langsam
Music Vinyl LP's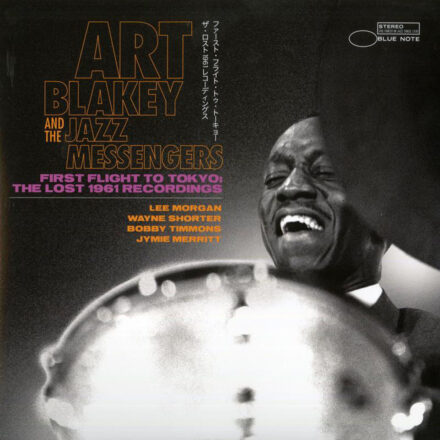 A previously unreleased live recording of drum legend Art Blakey with a classic line-up of the Jazz Messengers, featuring trumpeter Lee Morgan, tenor saxophonist Wayne Shorter, pianist Bobby Timmons, and bassist Jymie Merritt. It was captured on January 14, 1961, at Hibiya Public Hall in Tokyo during the band's first-ever tour of Japan. Co-produced by Zev Feldman and David Weiss, the audio was newly transferred from the original 1/4″ tape reels.