Pressed At Quality Record Pressings On 180-gram vinyl
Packaged In A Gatefold, Deluxe, Stoughton Tip-On Jacket
Liner Notes By Michael Fremer
Female vocalists have forever been celebrated by audiophiles and music lovers alike. Whether the delivery is delicate or bombastic, a great female vocal well-recorded is just so sensuous. It's the genre that most often typifies the potential of hi-fi and what it can do to engage our emotions. It's no wonder the hallways of any hi-fi show will be resonating with the sounds of sparsely-arranged recordings of great women singers. It's the genre that best shows off the systems that manufacturers and dealers are trying to sell.
Now, you can have all of those best demo tracks on one record. Show stoppers by Julie London, Diana Krall, Rickie Lee Jones, Nina Simone, Janis Ian, Phoebe Snow, Jennifer Warnes, Dusty Springfield, Shelby Lynne and many more. Every single track is an audiophile demo classic. Drop the needle and drop your friend's jaw!
Michael Fremer, of AnalogPlanet.com and Stereophile Magazine, walks you through each track and its historic place with very through and entertaining liners.
Plating and pressing was done at Quality Record Pressings.
Ever have that moment where you want to really light up your system — either for a late-night session by yourself or for when you've got company — and you don't want to keep changing records to keep the hit parade going? This record ends that issue. You've only got to make one selection.
Track Listing
Side 1
Cry Me A River – Julie London
Black Coffee – Ella Fitzgerald
Poetry Man – Phoebe Snow
Son Of A Preacher Man – Dusty Springfield
Just A Little Lovin' – Shelby Lynne
Show Biz Kids – Rickie Lee Jones
Side 2
Crazy – Patsy Cline
Tennessee Waltz – Holly Cole
Breaking Silence – Janis Ian
Hey There – Myra Taylor
What a Shame – Patricia Barber
Plain Gold Ring – Nina Simone
Side 3
The Moon Is Made Of Gold – Rickie Lee Jones
Blue Moon – Julie London
Blame It on the Moon – Nancy Bryan
Diamonds and Rust – Joan Baez
Somebody Who Loves You – Joan Armatrading
Send In the Clowns – Judy Collins
Side 4
Ballad Of The Runaway Horse – Jennifer Warnes
A Case of You – Diana Krall
The Look of Love – Dusty Springfield
Brothers In Arms – Joan Baez
Music Vinyl Lp's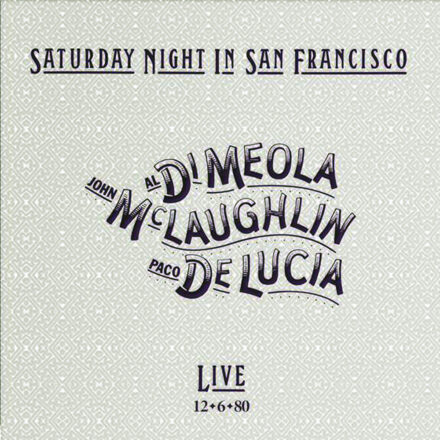 Now In Stock
Audiophile 180g 33rpm Vinyl LP Never before released!!!
Assembled from the original 16-track analog live session tapes by Al Di Meola with engineers Katsu Naito & Roy Hendrickson Mastered from analog tapes by Bernie Grundman at Bernie Grundman Mastering Pressed at Record Technology Inc. Deluxe new packaging with never-before-seen photos Exclusive essay by Charles L. Granata feat. new interviews with Al Di Meola & original recording engineer Tim Pinch Long-Awaited Follow Up To Friday Night In San Francisco! From Original 16-Track Analog Live Session Tapes by Al Di Meola, Katsu Naito & Roy Hendrickson! Mastered From Analog Tapes by Bernie Grundman! Pressed at RTI!