How do you follow up one of the most groundbreaking albums ever made? For Van Halen, the answer was obvious. Treading the same path the band took to stardom on its debut, and upping the fun factor and musicianship, Van Halen II extinguished any possibilities of a sophomore slump. Leveraging its years of experience as a tight-knit live band, and drawing on material initially recorded for its professional demos with Kiss leader Gene Simmons, the quartet completed the 1979 set in under a month while inviting fans to "dance the night away." Did they ever. Van Halen II's brilliance continues to resonate today. Mastered from the original analog tapes, Mobile Fidelity's numbered-edition hybrid SACD of Van Halen II lets it all hang out.
Track Listing
You're No Good
Dance the Night Away
Somebody Get Me a Doctor
Bottoms Up!
Outta Love Again
Light Up the Sky
Spanish Fly
D.O.A.
Women in Love…
Beautiful Girls
Music Vinyl LP's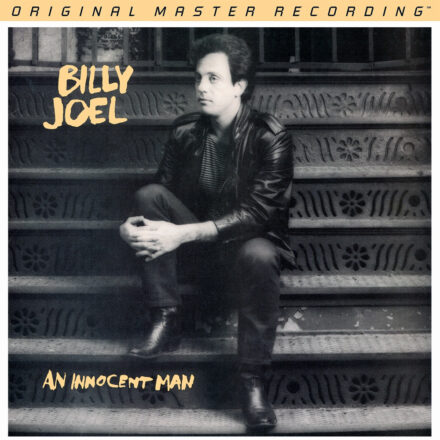 Infectious Doo-Wop, Carefree Soul, Harmonious Pop A Testament To Music Of Joel's Childhood
After making The Nylon Curtain, Billy Joel felt the need to exhale and get back to the carefree music of his childhood. He also met supermodel Christie Brinkley, who brought serious degrees of levity and romance to his world. In love, relaxed, and out to have fun, the singer crafted An Innocent Man, arguably the most easygoing and pleasing album of his career. Featuring four Top 40 pop singles and the same number of Top 5 Adult Contemporary hits to grace the Billboard charts, the record remains a commercial staple.