THORENS TD 103 A Turntable
The typical Thorens design is available in black or walnut high-gloss. It delivers high sound quality and a long service life. In order not to influence the scanning process, particular importance was attached to the lowest possible frictional resistance of the mechanical components.
TP 19-2 Tonearm
The proven TP 19-2 tonearm features the finest bearing technology. The bearing play and the coefficient of friction have been significantly reduced compared to its predecessor by using higher quality bearings and the tonearm cables have been upgraded with a better design.
Components
The now removable headshell is equipped with a 2M Red from Ortofon. In addition, a high-quality cinch cable is included which is connected to the likewise new connection terminal of the TD 103 A with gold-plated cinch sockets.
Turntables
WHEN THE TIMES WERE A-CHANGIN
Music as a reflection of its time – we're all familiar with that imagery. But when you take a closer look, it's a gross over-simplification. A piece of music, or a group of related pieces of music, as a reflection of one aspect of a certain period – that would make better sense, but in our age of ultimate simplification (believe it or not) we fight shy of such nuanced and often complex categories.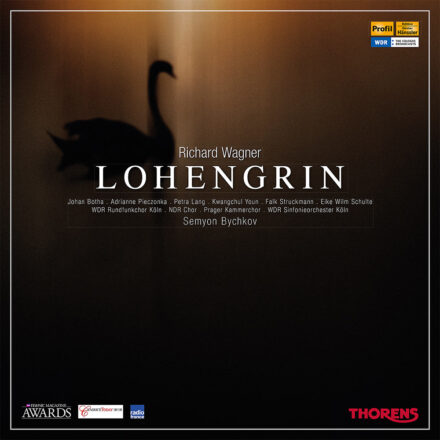 SEMYON BYCHKOV
Presented by THORENS® and PROFIL Edition Günter Hänssler. First time on Vinyl!
5 LPs, 180 g premium vinyl
Best opera recording: BBC Award 2010
Classics today 10/10 rating