Additional side-projects include performing and recording with individuals such as Makaya Mcraven, Pharaoh Monche, and featuring on Gilles Peterson's compilation album We Out Here. Within all this noise, Cross has also been leading his own trio project with Nubya Garcia and Moses Boyd. The band released an EP back in 2015 and are now following up with a full studio album, 'Fyah'.
Cross makes the tuba his own, mixing together early New Orleans bass line influences as well as the synth soundscapes and rhythms from modern grime and trap. His innovative style brings a new dynamic to the scene as he paves the gap between more traditional jazz styles and dance music.
Music Vinyl LP's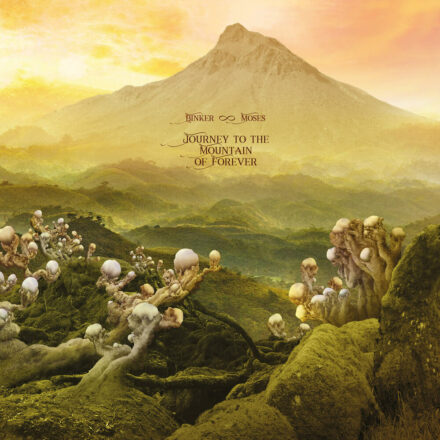 2 x 12" 33rpm Gatefold Vinyl GB1537
Binker and Moses' new release Journey to the Mountain of Forever is a story album on two discs: the first features the duo on their own while for the second they are joined by saxophonist Evan Parker, trumpeter Byron Wallen, harpist Tori Handsley tabla player Sarathy Korwar and drummer Yussef Dayes. The sessions took place on 21-22 July 2016, and were recorded completely live from Mark Ronson's Zelig studio direct to a 1960's Studer C37 1/4" tape machine at Gearbox's studio - no edits, drop-ins or mixing.