The White Stripes' Elephant
Analogue Productions' UHQR, the pinnacle of high-quality vinyl!
200-gram 45 RPM double LP limited to 10,000 copies!
Mastered from the original analog master tapes by Ryan K. Smith at Sterling Sound
Pressed at Quality Record Pressings using Clarity Vinyl®
Includes a 12-page booklet featuring liner notes from Ben Blackwell (co-founder and minority owner at Third Man Records and the official archivist of The White Stripes) and never-before-seen session photos by David Swanson
Purest possible pressing and most visually stunning presentation and packaging!
The fourth studio album by the American rock duo the White Stripes was an extraordinary success. It peaked at No. 6 on the Billboard charts and topped the U.K. Albums Charts. To date it's sold 4 million copies worldwide, achieving platinum-sales certification from the Recording Industry Association of America and 3x platinum from the British Phonographic Industry. It spawned the hit single "Seven Nation Army," the band's signature track that's become a sports anthem, plus the hits "I Just Don't Know What to Do with Myself," "The Hardest Button to Button" and "There's No Home for You Here." Elephant has received critical acclaim and it's often cited as the White Stripe's best work, including receiving a nomination for Album of the Year and a win for Best Alternative Music Album at the 46th Grammy Awards in 2004.
Rolling Stone ranked the album No. 449 on its 2020 list of the 500 Best Albums of All Time. The Stripes, it said, exploded out of Detroit with a minimalist garage-blues attack: just Jack White on guitar and Meg White on drums, taking on the world.
To give Elephant the sonic perfection and signature packaging it deserves, Analogue Productions and Third Man Records have teamed up for the ultimate reissue edition. We present in UHQR format on Clarity Vinyl this rock masterpiece, limited to 10,000 copies. It comes with gold foil numbered jackets, housed in a premium slipcase with a wooden dowel spine.
Jack and Meg insisted they were a brother and sister, even after people learned they were secretly a divorced couple. But against all odds, the low-budget duo became a global sensation for their sheer rock power. Rolling Stone says Elephant "seethes with raw desperation and lust" in "Seven Nation Army," "Hypnotize," and "The Hardest Button to Button." Jack plays guitar hero in the seven-minute jam "Ball and Biscuit."
More About Clarity Vinyl
The off-white color of the record you are receiving is the color of raw vinyl in its purest form (un-tinted vinyl). To make the ultimate record, we decided to enhance sound quality by removing potential sources of noise contamination or sonic interference. By not adding traditional carbon black colorant, we eliminate that potential due to carbon black particles, instead allowing your stylus to effortlessly slide down a silky smooth groove wall.
Track Listing
Side A
1. Seven Nation Army
2. Black Math
3. There's No Home For You Here
Side B
1. I Just Don't Know What To Do With Myself
2. In The Cold, Cold Night
3. I Want To Be The Boy To Warm Your Mother's Heart
4. You've Got Her In Your Pocket
Side C
1. Ball And Biscuit
2. The Hardest Button To Button
3. Little Acorns
Side D
1. Hypnotize
2. The Air Near My Fingers
3. Girl, You Have No Faith In Medicine
4. It's True That We Love One Another
Music Vinyl LP's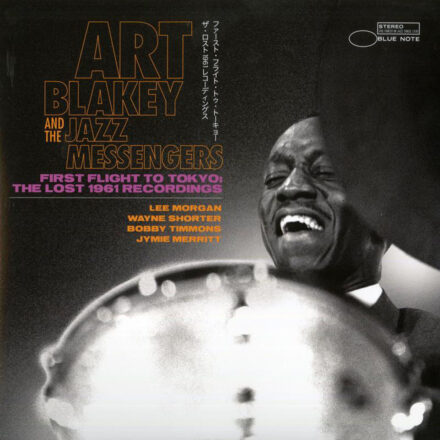 A previously unreleased live recording of drum legend Art Blakey with a classic line-up of the Jazz Messengers, featuring trumpeter Lee Morgan, tenor saxophonist Wayne Shorter, pianist Bobby Timmons, and bassist Jymie Merritt. It was captured on January 14, 1961, at Hibiya Public Hall in Tokyo during the band's first-ever tour of Japan. Co-produced by Zev Feldman and David Weiss, the audio was newly transferred from the original 1/4″ tape reels.