Two Against Nature — Steely Dan's Grammy winner for Album of the Year!
The brilliance of Steely Dan remastered and reissued by Analogue Productions!
Recorded to a multi-track analog tape, mixed to 24/96 and mastered and cut by Scott Hull at Masterdisk.
180-gram 45 RPM double LP pressed by Quality Record Pressings!
Tip-on old style gatefold jacket by Stoughton Printing
Founded by core members Walter Becker and Donald Fagen, Steely Dan's popularity rose throughout the late 1970s on, and their seven albums over that period of time blended elements of jazz, rock, funk, R&B, and pop. Steely Dan created a sophisticated, distinctive sound with accessible melodic hooks, complex harmonies and time signatures, and a devotion to the recording studio. Becker and Fagen, with producer Gary Katz, gradually changed Steely Dan from a performing band to a studio project, hiring session musicians to record their compositions. The duo didn't perform live between 1974 and 1993. But their popularity nevertheless grew throughout the '70s as their albums became critical favorites and their singles became staples of Adult Oriented Radio and pop radio stations.
Becker (bass) and Fagen (vocals, keyboards) were the core members of Steely Dan throughout its incarnations. Since reuniting in 1993, Steely Dan has toured steadily and released two albums of new material, the first of which, Two Against Nature (2000) earned a Grammy Award for Album of the Year
They followed up with Everything Must Go (2003). The album drew a 71 favorable review score on the review compilation site Metacritic.com, with Launch.com summing up their findings: "'Everything Must Go' is another great Steely Dan album, a hardy inclusion to their splendid canon." Blender said: "Though their restraint can be alienating, Steely Dan sound hungry, relevant and full of ideas."
After a brief battle with esophageal cancer, Walter Becker died on September 3, 2017 at the age of 67. Steely Dan has sold more than 40 million albums worldwide and were inducted into the Rock and Roll Hall of Fame in March 2001. VH1 ranked Steely Dan at No. 82 on their list of the 100 Greatest Musical Artists of All Time. Rolling Stone ranked them No. 15 on its list of the 20 Greatest Duos of All Time.
Track Listing
Side A
1. The Last Mall
2. Things I Miss The Most
3. Blues Beach
4. Godwhacker
Side B
Slang Of Ages
6. Green Book
7. Pixeleen
8. Lunch With Gina
9. Everything Must Go
Music Vinyl LP's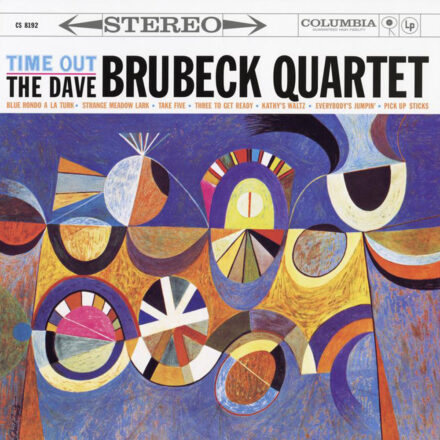 Analogue Productions and Quality Record Pressings present the definitive Time Out by The Dave Brubeck Quartet First time reissued as a gatefold jacket, with rare black and white photos from the Columbia Studios recording session. Heavy-duty chipboard shell stock by Stoughton Printing 200-gram, double LP set cut at 45 RPM by Bernie Grundman and pressed at Quality Record Pressings