This stereo Tone Poet Vinyl Edition was produced by Joe Harley, mastered by Kevin Gray from the original analog master tapes, pressed on 180g vinyl at RTI, and packaged in a deluxe gatefold tip-on jacket.
Track Listing
Side A
1. Be-Bop (Side A)
2. I Didn't Know What Time It Was (Side A)
3. Two Bass Hit (Side A)
Side B
4. Tadd's Delight (Side B)
5. Softly As In A Morning Sunrise (Side B)
6. I'll remember April (Side B)
Music Vinyl LP's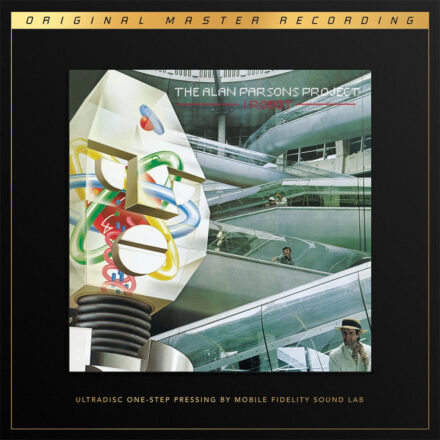 IN STOCK NOW!!
MASTERED FROM THE ORIGINAL MASTER TAPES: ULTRADISC ONE-STEP LP ELEVATES THE AUDIOPHILE STANDARD WHILE OFFERING ONE-FLIP CONVENIENCE Most audiophiles know Alan Parsons Project's
I Robot
by heart. Engineered by Parsons after he performed the same duties on Pink Floyd's
Dark Side of the Moon
, the 1977 record reigns as a disc whose taut bass, crisp highs, clean production, and seemingly limitless dynamic range are matched only by the sensational prog-rock fare helmed by the keyboardist. Not surprisingly, it's been issued myriad times. Can it be improved? Relish Mobile Fidelity's stupendous UltraDisc One-Step 180g 33RPM box set and the question becomes moot.