Limited to 8,000 numbered copies, pressed on MoFi SuperVinyl at RTI, and mastered from the original master tapes, Mobile Fidelity's ultra-hi-fi UltraDisc One-Step 180g 45RPM 2LP collector's edition enhances the music for generations to come. Surpassing the sonics of any prior version, it provides a clear, transparent, ultra-dynamic view of a record that won Grammy Awards for Album of the Year and Best Male Pop Vocal Performance. The expanse and depth of the soundstage, fullness of detail, reach of the omnipresent electric piano, and natural bloom and decay of individual notes all reach demonstration-grade levels.
Visually, the lavish packaging and gorgeous presentation of the UD1S Still Crazy After All These Years pressing befit its select status. Housed in a deluxe box, it features special foil-stamped jackets and faithful-to-the-original graphics that illuminate the splendor of the recording. No expense has been spared. Aurally and visually, this UD1S reissue exists as a curatorial artifact meant to be preserved, touched, and examined. It is made for discerning listeners that prize sound quality and production, and who desire to fully immerse themselves in the art – and everything involved with the album, from the images to the finishes.
The newfound immediacy, presence, texture, and dark-black backgrounds provided by Mobile Fidelity's UD1S set showcase the scope and craft of Simon's alluring melodies – as well as the intentional conflict between the tense lyrical content and the deceivingly pleasant aura. Still Crazy After All These Years resonates with a decided nasty streak and delves into adult romance with rapier wit. Indeed, in its original review of the album, Rolling Stone pertinently observes, "There is something ominous about the disparity between Simon and Phil Ramone's typically elaborate, creamy production and the downbeat theme of the album."
Nowhere is the distinction more pronounced than on the seductive, irony-rich smash "50 Ways to Leave Your Lover." Interviewed decades ago about its creation and appeal, Simon explained what makes the track structurally distinct. "I was studying harmony with [bassist Chuck Israels]. Instead of using a minor chord, I use a major chord and go up a step. It is hard to get an interesting key change. I also like to write a bridge and just jump a whole tone up." Needless to say, the approach worked. The song remains Simon's most successful solo hit, and joins three other tunes from the record to have climbed into the Top 40.
The other charting numbers – the loose-limbed title track (complete with a Michael Brecker saxophone solo), "Gone at Last" (a duet with Phoebe Snow), and "My Little Town" (which reunited Simon with his former partner Art Garfunkel for the first time in nearly five years) – prove equally sharp. In certain ways, Still Crazy After All These Years plays as the musical complement to Woody Allen's signature film Annie Hall, which, coincidentally, Simon would appear as a sleazy record producer. Relatedly, "Have a Good Time" witnesses Simon laughing his way through thinly disguised depression while the kiss-off "You're Kind" distills a splintered romance down to the preference of keeping a window open or closed.
"And you're good, you're so good/You introduced me to your neighborhood" Simon sings, slicing through pain with stinging zingers and a coy grin that announce the turning over of a new leaf, which culminated with his performing on "Saturday Night Live" in a turkey costume. But that's a story for another day.
AVAILABLE TO PREORDER NOW
Track List
1 Still Crazy After All These Years
2 My Little Town
3 I'd Do It for Your Love
4 50 Ways to Leave Your Lover
5 Night Game
6 Gone at Last
7 Some Folks' Lives Roll Easy
8 Have a Good Time
9 You're Kind
10 Silent Eyes
11 Slip Slidin' Away
12 Gone at Last (Original Demo with The Jessy Dixon Singers)
Music Vinyl LP's
Coming Soon - Pre-order Now
You don't need to be 'Old & Wise' to know this is an absolute essential!
Mastered from the original master tapes, Mobile Fidelity's RTI pressed 180g 45RPM 2LP and hybrid SACD versions of Eye in the Sky feature succulent warmth, magnificent balance, low-end heft, and see-through transparency that take you into the studio with Parsons at Abbey Road Studios. Each note seems perfectly placed, every sequence painstakingly considered. Boasting front-to- back depth, concert-hall-level separation, realistic presence, and bang-on accuracy, the reissues illustrate the lasting importance of perfectionist-minded engineering and recording techniques. These releases will test the capabilities of the world's finest stereo systems. There's more information, more texture, more nuance— more of everything to be experienced. British progressive rock would never again sound so sophisticated, suave, or steady.
#338 on Rolling Stone's 500 Greatest Albums of All Time: Big Brother and Joplin Convey Fearlessness, Toughness, and Synergy on Every Note
In many facets, Big Brother and the Holding Company's Cheap Thrills is the quintessential album to spring from the outcome of the Summer of Love. Best known as Janis Joplin's major-label debut, the 1968 set arrived when the countercultural movement was in full swing and before co-optation, drugs, and violence signaled the fall of the era. Ranked #338 on Rolling Stone's 500 Greatest Albums of All Time, it puts a female singer in the prominent position traditionally given to a male and showcases a band pouring a potent cocktail of fiery psychedelic, blues, and folk sounds that informed the unfettered creativity of the San Francisco scene. Produced by John Simon, Cheap Thrills also features one of the most iconic and elaborate album covers in history.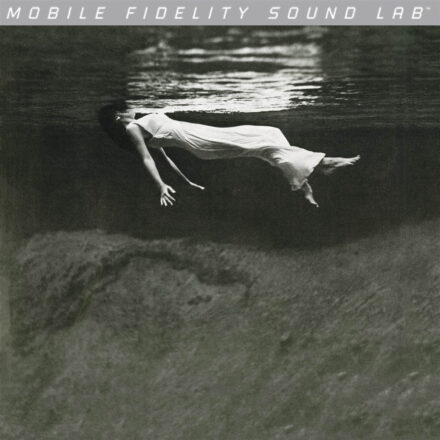 Diverse Set Encompasses Ballads, Waltzes, Hard-Swinging Bop
Bill Evans catapulted to the top of the jazz world in June 1961 after reeling off three straight masterpiece sessions at New York's Village Vanguard with his trio. Yet the emotional highs came to a screeching halt shortly thereafter when bassist Scott LaFaro died in a car accident. Devastated, Evans refrained from playing for nearly a year. If not for an inspirational collaboration of tremendous creative outpouring, one wonders what fate may have befallen Evans. Undercurrent, the outcome of two studio sessions with guitarist Jim Hall, is that project.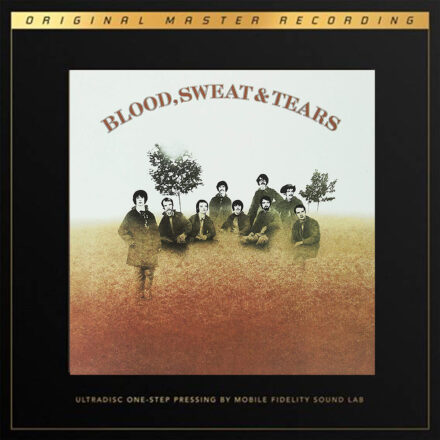 NOW AVAILABLE TO ORDER
Very Limited Availability
Don't call it a comeback. Not only did Blood, Sweat & Tears' eponymous album establish new precedents for musical fusion and record production upon release in late 1968, the quadruple-platinum set marked a new commercial beginning for a cross-cultural group nearly decimated months earlier when its prominent co-founder, Al Kooper, departed along with two other members. The resultant sophomore effort simply went on to top the charts for seven straight weeks, earn the Grammy Award for Album of the Year, spawn three successive Top 5 singles, and land the group a headlining slot at Woodstock. No wonder its reputation remains golden among listeners, particularly audiophiles, which have never experienced the hybrid fare in more vibrant fashion than on this collectible reissue.
Strictly Limited to 3,000 Copies
Understated 1962 Debut Launched Immeasurably Influential Career: Inspired by Woody Guthrie and Blues Legends, Clearest Connection to Dylan's Purist Folk Roots
Made when mono was still king, Bob Dylan's self-titled 1962 debut is as understated of an entrance as any significant musician as ever made. Already well-versed in American roots music, Dylan simultaneously pays homage to tradition and extends it by putting his own stamp on classic material that metaphorically functions as the soil of our contemporary songs and styles. Free of ego, and performed with masterful conviction, Bob Dylan ranks with the debut efforts of similar artistic giants Elvis Presley and the Rolling Stones.
FIVE-TIMES PLATINUM COLLECTION OF DYLAN'S WORLD-CHANGING SINGLES SPANNING 1963-1966
Ten songs that ultimately changed the world. Ten songs pulled from precedent-establishing albums recorded between 1963 and 1966. More than five-million copies sold. In every way, Bob Dylan's Greatest Hits is a fundamental collection for every music lover, and the perfect choice for those seeking an introduction into the legend's vast career. For this is a collection so prized, even the cover photo won a Grammy.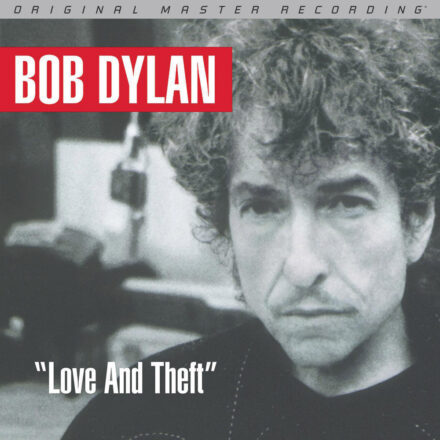 A Visionary Survey of American Music and its Vast Landscapes: Tours Swing, Blues, Country, Folk, and Vaudeville En Route to Becoming a Roots-Rock Landmark
Bob Dylan's Love and Theft is a visionary train ride through the vast American landscape and all its hills, valleys, mountains, river towns, and urban and rural settlements. As they burrow into villages and barrel across trestle bridges, the 2001 record's songs introduce us to outlaws, outliers, gamblers, brawlers, tricksters, bootleggers, and scoundrels. It is, in effect, a commanding survey of and plunge into American music. Named the best album of the year by Rolling Stone and the Village Voice's Pazz & Jop Critics Poll, anointed the second-best album of the decade by Newsweek, and later declared the 385th Greatest Album of All Time by Rolling Stone, Love and Theft remains the Nobel Laureate's finest effort since 1975's Blood on the Tracks – and an extension of the jesting, imagery, and free-form looseness present on his seminal 1960s works. Now, it possess knock-out sound.