This is the first official release of the June 1970 Montreux Jazz Festival concert featuring trumpeter Ian Carr's pioneering Nucleus performing with US vocalist Leon Thomas on a set of Thomas' own repertoire including 'The Creator Has A Master Plan' (originally recorded in 1969 with Pharaoh Saunders). Nucleus won first prize representing the United Kingdom at the Festival that year, and were performing at the height of their powers with their first and finest lineup.
The collaboration with Thomas is (in Ian's words) a combination of the "rock thing…with the roots of the music", but it is more than that: a band and singer in tune with one another, aware of all the contemporary developments in jazz, and of the music's past, who are prepared to delve into all those areas to produce a sound that's gloriously alive!
Mastered by Jeremy Cooper at Gearbox Records
Produced by Darrel Sheinman for Gearbox Records
Cut on Haeco Scully lathe with Westrex RA1700 series amps, Westrex 3DIIA cutting head and Telefunken U73B tube limiter; Maselec master control and equalisation
Musicians
Leon Thomas – vocals,
Ian Carr – trumpet & flugelhorn,
Karl Jenkins – oboe & piano,
Brian Smith – soprano & tenor sax, flute
Chris Spedding – guitar,
Jeff Clyne – bass,
John Marshall – drums
Music Vinyl LP's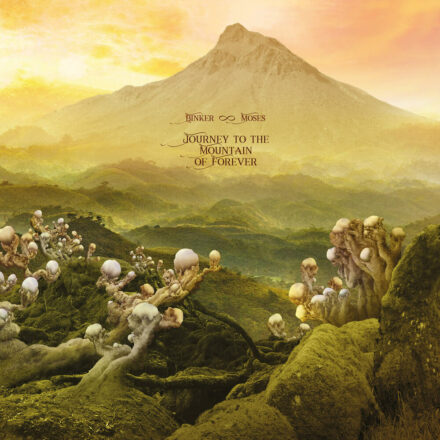 2 x 12" 33rpm Gatefold Vinyl GB1537
Binker and Moses' new release Journey to the Mountain of Forever is a story album on two discs: the first features the duo on their own while for the second they are joined by saxophonist Evan Parker, trumpeter Byron Wallen, harpist Tori Handsley tabla player Sarathy Korwar and drummer Yussef Dayes. The sessions took place on 21-22 July 2016, and were recorded completely live from Mark Ronson's Zelig studio direct to a 1960's Studer C37 1/4" tape machine at Gearbox's studio - no edits, drop-ins or mixing.