Norah Jones is the rare artist who has combined widespread critical acclaim with immense commercial success, winning nine Grammy Awards and selling 40 million albums in just a decade, while collaborating with artists from across the spectrum from jazz to hip hop, rock to country. Her pitch perfect voice combined with her choice of the finest musicians along with top-flight producers such as Arif Mardin, Danger Mouse and Jacquire King have made her releases go-to demonstration discs for audiophile stereo systems. Now ten years into her already impressive career, she is releasing her fifth studio album Little Broken Hearts on May 1, 2012 produced by and co-written with five-time Producer of the Year Grammy nominee Danger Mouse, and to celebrate, Blue Note Records and Analogue Productions are collaborating to re-issue her entire catalog in limited edition audiophile LP and SACD editions.
The SACD editions of the five albums — 2002's Come Away With Me (*Hybrid Multichannel), 2004's Feels Like Home, 2007's Not Too Late, 2009's The Fall and Norah's new album Little Broken Hearts — have all been re-mastered from the original sources by Kevin Gray at Cohearent Audio.
In addition to the individual releases, Analogue and Blue Note will produce a limited edition SACD box set comprising all five titles plus a bonus album titled Covers, exclusive in SACD format to this box set only. Covers includes 10 rare or unreleased interpretations of classics recorded throughout Norah's career. Artists covered include Bob Dylan, Johnny Cash, Tom Waits, Horace Silver, Wilco and more. The box set will be wrapped in a textured paper that feels like linen.
Music SACD's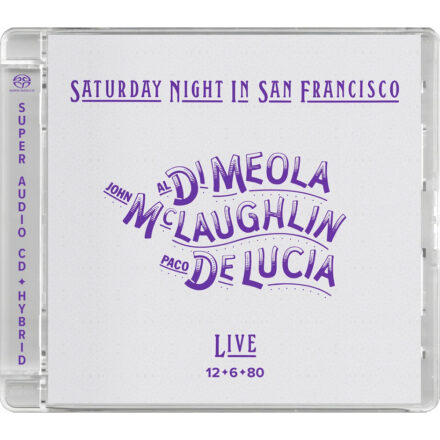 Audiophile SACD Never before released!!!
Assembled from the original 16-track analog live session tapes by Al Di Meola with engineers Katsu Naito & Roy Hendrickson Mastered from analog tapes by Bernie Grundman at Bernie Grundman Mastering Pressed at Record Technology Inc. Deluxe new packaging with never-before-seen photos Exclusive essay by Charles L. Granata feat. new interviews with Al Di Meola & original recording engineer Tim Pinch Long-Awaited Follow Up To Friday Night In San Francisco! From Original 16-Track Analog Live Session Tapes by Al Di Meola, Katsu Naito & Roy Hendrickson! Mastered From Analog Tapes by Bernie Grundman! Pressed at RTI!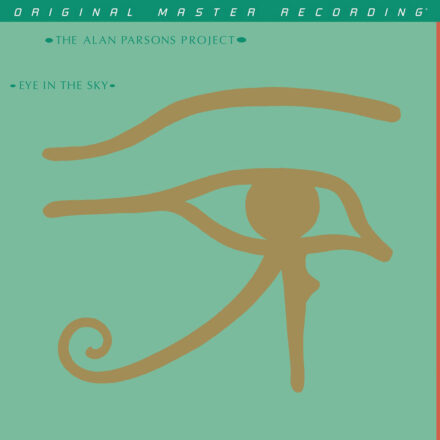 MASTERED FROM THE ORIGINAL MASTER TAPES: SACD PRESENTS HALLMARK SMOOTHNESS, LUSHNESS, BALANCE, AND DETAIL IN ALLURING SOUND The opening track to the Alan Parsons Project's Eye in the Sky remains the most recognized instrumental in sports – fanfare inseparably tied with introducing NBA legend Michael Jordan and his six-time world-champion Chicago Bulls mates before games, and still used by many teams as an energy-raising prelude. Indeed, the subdued grandiosity, cosmic bluster, and lights-out wonder of "Sirius" also sets the table for the band's smash 1982 album, whose hallmark smoothness, lushness, and balance reach epic heights on Mobile Fidelity's collectible reissue.