New for 2023!
Acoustic Sounds Series reissues from Verve/Universal Music Enterprises!
Mastered by Ryan K. Smith at Sterling Sound from the original analogue tapes
180-gram LPs pressed at Quality Record Pressings!
Stoughton Printing gatefold old-style tip-on jackets
Series supervised by Chad Kassem CEO of Acoustic Sounds"With her dusky voice at its most commanding, Simone works her way through roadhouse soul ('I Love Your Lovin' Ways') and dramatic set pieces (the melancholic 'Lilac Wine,' later covered by Jeff Buckley). It peaks with 'Four Women,' an ambitious saga of racially diverse women and their struggles, written by Simone." — Rolling StoneSeeking to offer definitive audiophile grade versions of some of the most historic and best jazz records ever recorded, Verve Label Group and Universal Music Enterprises' audiophile Acoustic Sounds vinyl reissue series utilizes the skills of top mastering engineers and the unsurpassed production craft of Quality Record Pressings. All titles are mastered from the original analog tapes, pressed on 180-gram vinyl and packaged by Stoughton Printing Co. in high-quality gatefold sleeves with tip-on jackets. The releases are supervised by Chad Kassem, CEO of Acoustic Sounds, the world's largest source for audiophile recordings.
Track Listing
Side A
I Love Your Lovin' Ways
Four Women
What More Can I Say
Lilac Wine (From "Dance Me A Song")
That's All I Ask
Break Down And Let It All Out
Side B
Why Keep On Breakin My Heart
Wild Is The Wind
Black Is The Color Of My True Love's Hair
If I Should Lose You
Either Way I Lose
Music Vinyl LP's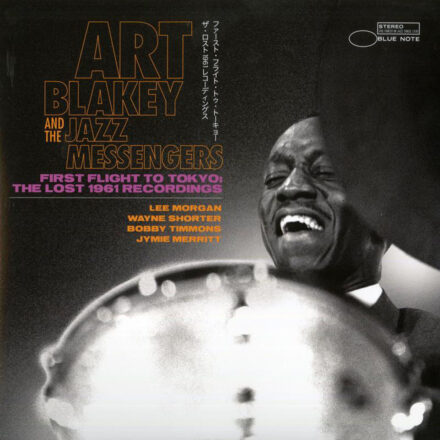 A previously unreleased live recording of drum legend Art Blakey with a classic line-up of the Jazz Messengers, featuring trumpeter Lee Morgan, tenor saxophonist Wayne Shorter, pianist Bobby Timmons, and bassist Jymie Merritt. It was captured on January 14, 1961, at Hibiya Public Hall in Tokyo during the band's first-ever tour of Japan. Co-produced by Zev Feldman and David Weiss, the audio was newly transferred from the original 1/4″ tape reels.