Eugene Istomin's illustrious career spanned some fifty years with over 4,000 orchestral concerts and recitals around the world. His performances of Mozart have been called "vigorous and full-bodied" by The Washington Post. He has collaborated with Gerard Schwarz on these concertos many times in the past. The Seattle Symphony has won two Grammy® awards and is often called "the most recorded orchestra in America".
"Prof." Keith Johnson's recording wizardry pays large dividends in natural, high-resolution string textures and huge, three-dimensional soundstage. The original CD is on The Absolute Sound "Super Disc List" and "Recording of the Month " —Stereophile, May 1996
Track List
SIDE ONE: Concerto No. 21 in C major, K. 467: 1. [Allegro maestoso];
SIDE TWO: 2. Andante; 3. Allegro vivace assai;
SIDE THREE: Concerto No. 24 in C minor, K. 491: 1. Allegro;
SIDE FOUR: 2. Larghetto; 3. Allegretto
Music Vinyl LP's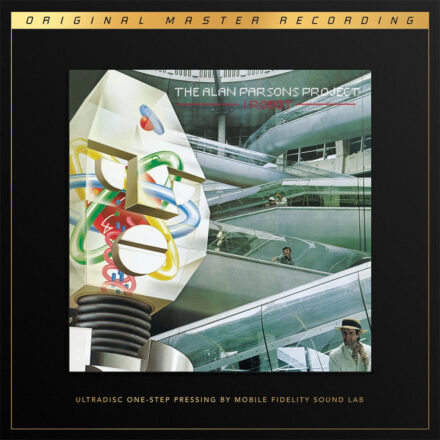 IN STOCK NOW!!
MASTERED FROM THE ORIGINAL MASTER TAPES: ULTRADISC ONE-STEP LP ELEVATES THE AUDIOPHILE STANDARD WHILE OFFERING ONE-FLIP CONVENIENCE Most audiophiles know Alan Parsons Project's
I Robot
by heart. Engineered by Parsons after he performed the same duties on Pink Floyd's
Dark Side of the Moon
, the 1977 record reigns as a disc whose taut bass, crisp highs, clean production, and seemingly limitless dynamic range are matched only by the sensational prog-rock fare helmed by the keyboardist. Not surprisingly, it's been issued myriad times. Can it be improved? Relish Mobile Fidelity's stupendous UltraDisc One-Step 180g 33RPM box set and the question becomes moot.