It was EMI producer Suvi Raj Grubb who not only effectively "discovered" the young Barenboim for records but also gave him his first chance to conduct an orchestra on record with this cycle of the complete Mozart Piano Concertos, of which this was the first release.
The partnership of producer and artist gave rise to many great recordings, including the complete Mozart and Beethoven piano sonatas, as well as the Beethoven Piano Concertos with Klemperer. Barenboim's friendship with Grubb also secured what was to be the last recording of Jacqueline du Pré, Barenboim's first wife, playing Chopin and Franck in 1971 before she became too ill.
In the original July 1967 review in GRAMOPHONE:
"Straightaway this record establishes him as a Mozartian of the front rank…the chief delight here is the unity of the performance: the English Chamber Orchestra are happy to see the music the way Barenboim does and are with him to a man…The recording sounds excellent here and the natural microphone balances are especially to be praised, The superb orchestral colour of these performances has been very well captured: the addition of, say, flute or second bassoon to a texture, or the presence of 'divisi' violas, immediately tells and just to the right degree…"
Musicians:
English Chamber Orchestra
Daniel Barenboim, conductor, piano
Wolfgang Amadeus Mozart (1756-1791)
Concerto No. 20 in D Minor, K466
1. 1st Movement: Allegro – Cadenza (by Beethoven arr. Edwin Fischer) – Tempo 1
2. 2nd Movement: Romanze
3. 3rd Movement: Rondo – Allegro assai – Cadenza (by Barenboim) – Tempo 1
Concerto No. 23 in A Major, K488
4. 1st Movement: Allegro – Cadenza – Tempo 1
5. 2nd Movement: Adagio
6. 3rd Movement: Allegro assai
XRCD24's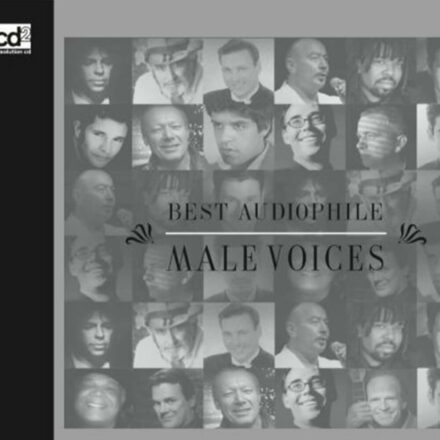 What is XRCD? Basically once you have heard it you will be buying as many as you can find!
XRCD is short for extended resolution compact disc. Sound quality has to be heard to be believed. One of the best range of optical discs ever invented in our opinion. We have a wide selection of titles please inquire for a list.