A new design fully regulated linear power supply in custom designed casework suitable for up to 5 amps current draw. Standard configuration is 12V DC output, this can be adjusted to suit the customers equipment. The case is a custom design which is much smaller than our existing 5 amp supplies and can be located on your equipment rack on a shelf or behind the equipment.
Replacing the supplied switching (SMPS) power supply that comes bundled with your new equipment with a fully regulated linear design brings tangible sonic improvements easily heard and proven by 100's of existing customer feed-backs.
Suitable for small music servers, NAS drives and Macbooks and Mac Minis. The new Chord MScaler and Hugo TT2 will also work very well with this new power supply.
Multi award winning design, made in the UK by Longdog Audio.
As standard the unit ships with a basic power cord to suit your country (EU-USA-AUS-UK) and is configured by us to suit your countries mains voltage. The DC cable is terminated with the correct connector for your chosen equipment, simply attach, plug in and hear the improvements immediately.
Both outputs must be the same voltage , example 12V DC.
Dac Power Supplies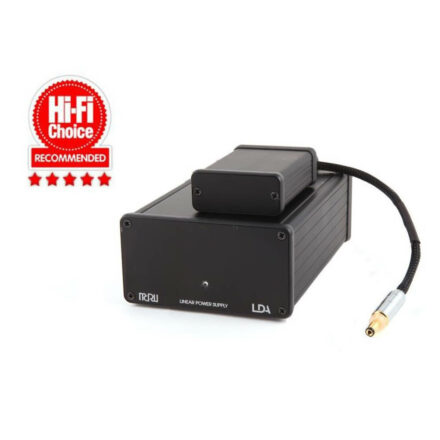 Available Models
OPTION ONE – Standard Model – Basic mains lead £295.00
OPTION TWO Kimber DC Kable, Furutech Gold plated IEC inlet, AMR Gold plated fuse, Supra Lorad mains lead to suit your country  £450.00
OPTION THREE Pure Silver DC Cable, Furutech Rhodium plated IEC inlet, SR Orange fuse, Isol-8 Wave mains lead to suit your country £650.00
OPTION Four Pure Silver DC Cable, Furutech Rhodium plated IEC inlet, SR Orange fuse, MCRU No. 75 SE mains lead to suit your country, MCRU isolation support stand £750.00