The only mains power extension block we know of with gold plated internal rails, gold is the 3rd best conductor behind silver and copper, known for its warmer sound quality.
The MCRU gold 6 gang mains extension power block with our special filtering stages inside the block and in the mains plug, all who have heard this tweak have commented how much better the block now sounds. . All internal contact strips have been gold plated for optimum conductivity.  Our mains block is plated by a company with over 50 years experience in their field.
The cable we use is legendary, popular for over 20 years and still going strong, Belden 19364 cable is the number 1 choice for audiophiles worldwide because it offers superb performance for such little cost.
The cable is terminated with our gold plated MCRU reference mains plug fitted with a gold plated 13 amp bussmann fuse.
1 metre of cable is attached, longer lengths can be supplied on request.
Award Winners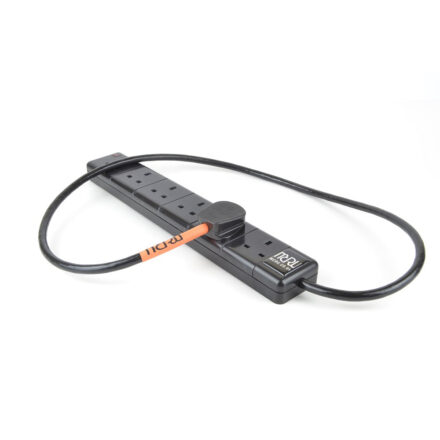 Hi-Fi World Recommended
Silver Plated Rails
Belden 19364 Cable
"NEW" Up-Graded Filtering System
1 metre long as standard
Newly developed set up CD from Isotek Systems now at MCRU. A variety of tracks featuring specially developed algorithms, which create a unique set of signals to reduce burn-in time and 'run-in' equipment.
The disc can also demagnetise audio and audio-visual components.