"The idea of two-disc, 45 RPM 200-gram audiophile LP reissues of Lynyrd Skynrd's first and next-to-last studio albums, each selling for $55, may seem an odd mix of high-brow sound with low-brow music, but doubters should suspend judgment until they hear the results. … First released in February 1976, the perpetually underrated studio album Gimme Back My Bullets, which has yet to sell itself into platinum status, had much-improved sound over Skynyrd's earlier studio albums, due to the engineering skills of producer Tom Dowd, who served in the same roles for the original band's last studio album, Street Survivors (1977). By the fall of 1975, when Gimme Back My Bullets was made at the Record Plant, in Los Angeles, and Capricorn Studios, in Macon, Georgia, the sextet had also become a far more professional band. The arrangements were tighter, the playing more focused, and their mix of country and rock, tilted forever toward rock in tunes like 'Cry for the Bad Man,' had been honed to a fine edge. The newly vivid, intense sound is thanks to the remastering by Ryan Smith at Sterling Sound. While all the live tracks included on the 2006 CD/DVD reissue were genuine bonuses, this LP reissue will always be the way to hear this album. As is usual with Analogue Productions reissues, the heavyweight packaging is lush — and the pressing quality, from AP sister company Quality Record Pressings, is excellent. Best of all, these editions are the final sonic words on these albums. … These albums have never sounded better, and it's not much of a leap to say they never will." — Performance = 4/5; Sonics 4/5 — Robert Baird, Stereophile, May 2017
What would American southern rock be without the scorching sounds of Lynyrd Skynyrd? Analogue Productions and Quality Record Pressings have already brought you exceptional reissues of Second Helping and Nuthin' Fancy. Back to the well then, we go, for two more Skynyrd favorites — the epic Gimme Back My Bullets and the band's bluesy, hard-rocking 1973 debut Pronounced Leh-nerd Skin-nerd.
This 1976 Tom Dowd-produced classic, Gimme Back My Bullets, the fourth studio album from the legendary southern rock band, features the original line-up of Ronnie Van Zant on vocals, lead guitar great Gary Rossington, Allen Collins on guitar, Leon Wilkerson on bass, Billy Powell on piano, and Artemus Pyle on the drums.
"Other records from the late, great, and original Lynyrd Skynyrd were more barroom raw (Pronounced Leh-Nerd Skin-Nerd), indelibly rocking (Second Helping), and radio-ready (Street Survivors), but none was as endearing and cohesive as Gimme Back My Bullets). The 1976 LP, whose title referred not to ammunition, but to the Billboard term 'No. 1 with a bullet,' found the normally three-fisted Florida guitar army one axe short.
But it allowed Gary Rossington and Allen Collins to work more intuitively on the songwriting chores with vocalist Ronnie Van Zant, while providing room to groove in the process. The results, though underrated in the band's epic pre-crash catalog, sweep into rock ('Trust,' 'Searching'), blues ('I Got the Same Old Blues'), folk ('Every Mother's Son'), and country ('All I Can Do Is Write About It')." — Amazon.com
Track Listing
Side 1
Gimme Me Back My Bullets
Every Mother's Son
Side 2
Trust
I Got The Same Old Blues
Side 3
Double Trouble
Roll Gypsy Roll
Searching
Side 4
Cry For the Bad Man
All I Can Do Is Write About It
Music Vinyl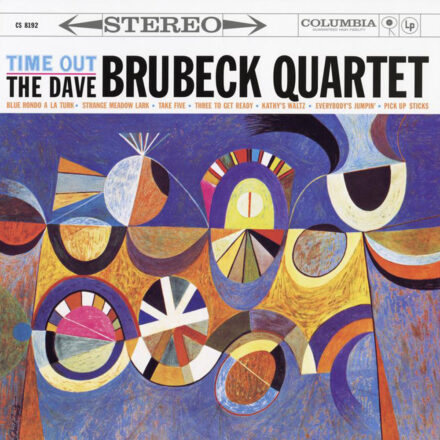 Analogue Productions and Quality Record Pressings present the definitive Time Out by The Dave Brubeck Quartet First time reissued as a gatefold jacket, with rare black and white photos from the Columbia Studios recording session. Heavy-duty chipboard shell stock by Stoughton Printing 200-gram, double LP set cut at 45 RPM by Bernie Grundman and pressed at Quality Record Pressings