One of the most successful albums of Linda Ronstadt's career, Simple Dreams spent five successive weeks at No. 1 on the Billboard album chart in late 1977, displacing Fleetwood Mac's Rumours at No. 1 after 29 record-breaking weeks in the pole position. It also knocked Elvis Presley out of No. 1 on Billboard's Country Albums chart after "The King" held the gridlock for 15 consecutive weeks after his death in August. It won the Grammy Award for Best Recording Package (in addition to several other high profile Grammy nominations).Simple Dreams was Ronstadt's fifth consecutive million-selling platinum album and sold more than 3½ million copies in less than a year in the United States alone — a record for a female artist. Simply put, Ronstadt just couldn't lose. Simple Dreams continued a creative streak that found the singer turning out album after album of incredible material at an astonishing one-per-year rate until she finally began to come back down to earth in the early 1980s.
Now hear Simple Dreams as never before. Remastered by the late, great Doug Sax at the Mastering Lab, together with Robert Hadley, and pressed on 45 RPM super-silent 200-gram vinyl by Quality Record Pressings, this revered recording truly is a sonic treasure. And it comes in a Stoughton Printing tip-on gatefold jacket with meticulously reproduced original artwork. Stunning.
Featuring an expanded palette of styles and cutting-edge narratives, Simple Dreams may go down in history as Ronstadt's greatest work. Considering the achievements: Grammy nominations for Record of the Year and Best Pop Vocal Performance, Female; Five consecutive weeks as the No. 1 record on the Billboard Album Chart, Two Top 10 singles.
Track Listing
Side A
1. It's So Easy
2. Carmelita
3. Simple Man, Simple Dream
4. Sorrow Lives Here
5. I Never Will Marry
Side B
6. Blue Bayou
7. Poor Poor Pitiful Me
8. Maybe I'm Right
9. Tumbling Dice
10. Old Paint
Music Vinyl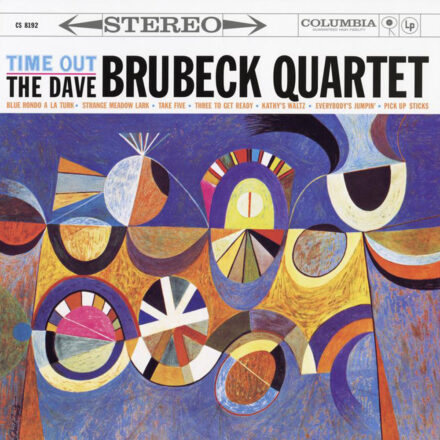 Analogue Productions and Quality Record Pressings present the definitive Time Out by The Dave Brubeck Quartet First time reissued as a gatefold jacket, with rare black and white photos from the Columbia Studios recording session. Heavy-duty chipboard shell stock by Stoughton Printing 200-gram, double LP set cut at 45 RPM by Bernie Grundman and pressed at Quality Record Pressings