John Lee Hooker's The Healer from Analogue Productions
180-gram 45 RPM double LP release
Lacquers cut by Bernie Grundman
Plated and pressed at Quality Record Pressings!
The Healer is a critically acclaimed album by the legendary blues musician John Lee Hooker. Released in 1989, it stands as a testament to Hooker's profound influence on the genre and his ability to evolve his sound while staying true to his roots. The album showcases his distinctive guitar style, gritty vocals, and masterful storytelling, creating an immersive and emotionally charged musical experience.
The Healer features an impressive array of guest artists, each bringing their unique talents to the table. Renowned musicians such as Carlos Santana, Bonnie Raitt, Robert Cray, Canned Heat, and Los Lobos join forces with Hooker, creating a rich tapestry of blues, rock, and soul.
On the title track Hooker's deep, resonant voice combined with Santana's searing guitar work creates an unforgettable blues anthem that speaks to the power of music as a healing force. The lyrics are introspective, introspective, and poignant, reflecting on the struggles of life and the solace found in the blues.
Throughout the album, Hooker explores a range of themes, from love and loss to societal issues and personal introspection. Tracks like "I'm in the Mood" and "Baby Lee" exude a raw sensuality, showcasing Hooker's ability to infuse his music with passion and desire. Meanwhile, songs like "Cry Baby" and "The Healing Game" delve into deeper emotional territory, capturing the pain and resilience of the human spirit.
Track Listing
Side A
1. The Healer
2. I'm In The Mood
3. Baby Lee
4. Cuttin' Out
5. Think Twice Before You Go
Side B
6. Sally Mae
7. That's Alright
8. Rockin' Chair
9. My Dream
10. No Substitute
Music Vinyl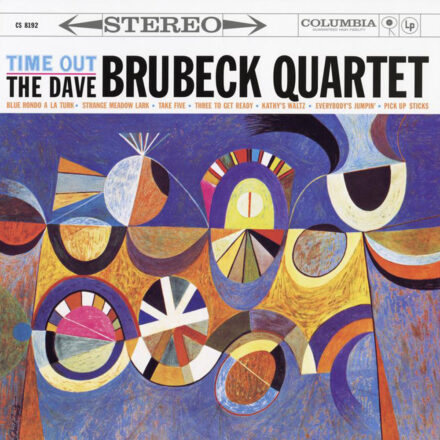 Analogue Productions and Quality Record Pressings present the definitive Time Out by The Dave Brubeck Quartet First time reissued as a gatefold jacket, with rare black and white photos from the Columbia Studios recording session. Heavy-duty chipboard shell stock by Stoughton Printing 200-gram, double LP set cut at 45 RPM by Bernie Grundman and pressed at Quality Record Pressings