For sale individually and as part of Analogue Productions' Prestige Mono Series
Cut from the analogue masters by renowned mastering engineer Kevin Gray
180-gram pressing by Quality Record Pressings
Deluxe high-gloss tip-on album jacket
"Analogue Productions has continued to push its own already high bar higher still. Its Quality Record Pressings plant is delivering the best vinyl discs to be found, its jackets and cover reproduction quality have hit new levels, and it continues to have the best in the biz – such as Kevin Gray for this series (25 mono LPs from the Prestige label's exceptional late-'50s run) cut lacquers from original analog master tapes. … Lush Life mixes ballads (like the beautifully read title track) with up-tempo tunes, and the sound here is sweet, airy and open, with an especially lovely capturing of Coltrane's tenor and the lively percussion." — Wayne Garcia, The Absolute Sound, December 2015
Here is one of the musical giants of the 20th century, poised on the precipice of greatness. Between the spring of 1957 and the winter of 1958, during which time Lush Life was recorded, the music of tenor saxophonist John Coltrane (1926-1967) was developing in giant steps, thanks in great part to a six-month 1957 stint with Thelonious Monk that had much to do with sharpening Coltrane's harmonic conception and torrential attack.
Lush Life contains Coltrane's first recordings as sole leader, his initial date fronting a pianoless trio, and one of his first extended readings of a ballad, Billy Strayhorn's resplendent title track. We also hear him at the helm of a quartet and quintet, featuring pianist Red Garland, with trumpeter Donald Byrd, bassist Paul Chambers and drummer Louis Hayes added to "Lush Life." Coltrane handles the tune's delicate complexities with infinite style and finesse.
Coltrane and jazz would never be the same.
Originally released in 1958
John Coltrane, tenor saxophone
Earl May, bass
Art Taylor, drums
Red Garland, piano
Donald Byrd, trumpet
Paul Chambers, bass
Louis Hayes, drums
Track Listing
Side A
1. Like Someone In Love
2. I Love You
3. Trane's Slo Blues
Side B
4. Lush Life
5. I Hear a Rhapsody
Music Vinyl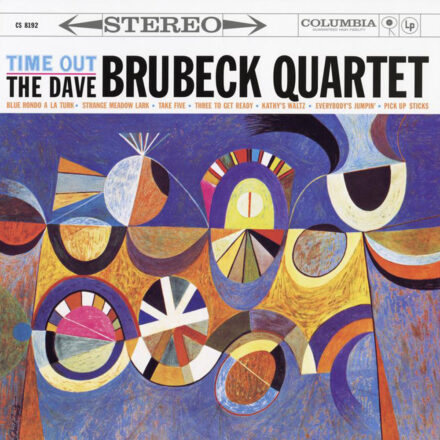 Analogue Productions and Quality Record Pressings present the definitive Time Out by The Dave Brubeck Quartet First time reissued as a gatefold jacket, with rare black and white photos from the Columbia Studios recording session. Heavy-duty chipboard shell stock by Stoughton Printing 200-gram, double LP set cut at 45 RPM by Bernie Grundman and pressed at Quality Record Pressings