Seeking to offer definitive audiophile grade versions of some of the most historic and best jazz records ever recorded, Verve Label Group and Universal Music Enterprises' new audiophile Acoustic Sounds vinyl reissue series utilizes the skills of top mastering engineers and the unsurpassed production craft of Quality Record Pressings. All titles are mastered from the original analogue tapes, pressed on 180-gram vinyl and packaged by Stoughton Printing Co. in high-quality gatefold sleeves with tip-on jackets. The releases are supervised by Chad Kassem, CEO of Acoustic Sounds, the world's largest source for audiophile recordings.
John Coltrane's immortal Impulse! records, A Love Supreme (1964) and Ballads (1963) both have drawn rave reviews since their original release. A.B. Spellman, former administrator for the National Endowment for the Arts, once described Ballads as "some of the most sensitive, heartfelt music that any lover ever sang on a horn." Put simply, most guys don't play the saxophone like John Coltrane.
The intense passionate Coltrane interpretation of standards such as "All Or Nothing At All," "What's New," "It's Easy To Remember" and the Sinatra classic "Nancy (With The Laughing Face)" are the essence of Ballads. When asked why attempt such an undertaking, Coltrane replied "Variety."
While it may have been a short detour by Trane before he exploded off into the nether regions of jazz music a few years later, it is still a fantastic document of one of the premier jazz groups of the 1960s.
Recorded December 21, 1961 and September 18 & November 13, 1962 at Rudy Van Gelder Studios.
"It's impossible to sleepwalk through tracks like "You Don't Know What Love Is" and "I Wish I Knew" and impart them with even a fraction of the emotional heft that the Quartet achieves. This is the type of jazz album in which the music just washes over the listener with its restrained grace and beauty, and while it may not have the adventurousness that some listeners think Trane should have had each and every time he recorded, I'd say it shows off a side of him that only makes us appreciate his more bold and daring albums even more." — The Jazz Record
Track Listing
1. Say It (Over and over Again)
2. You Don't Know What Love Is
3. Too Young to Go Steady
4. All or Nothing at All
5. I Wish I Knew
6. What's New?
7. It's Easy to Remember
8. Nancy (With the Laughing Face)
Music Vinyl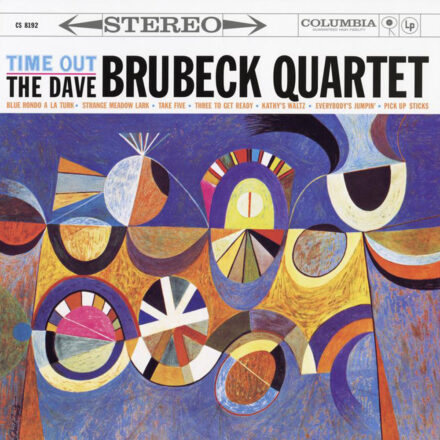 Analogue Productions and Quality Record Pressings present the definitive Time Out by The Dave Brubeck Quartet First time reissued as a gatefold jacket, with rare black and white photos from the Columbia Studios recording session. Heavy-duty chipboard shell stock by Stoughton Printing 200-gram, double LP set cut at 45 RPM by Bernie Grundman and pressed at Quality Record Pressings