With her sweet voice and outstanding interpretations of some of Jazz Music's classics, this Philippina Jazz vocalist really showcases her talent on this wonderful recording!
Best Collection contains remastered popular tracks from four of Jheena Lodwick's XRCD albums including "All My Loving", "Feelings Vol. 2", "Singin In the Rain", and "Getting To Know You Vol. 3".
This is a pure analog tape recording. Mastered utilizing JVC 24bit AD Converter with Digital K2, Rubidium clock.
Features:
XRCD24
Mastered by Tohru Kotetsu
Mastered at Mastering Center, Japan, June 3 & 4, 2013
Musicians:
Jheena Lodwick, vocals
Rudy Balbuena, bass
Nick D. Ledesma, drums
Roel A. Garcia, piano
Joey Villanueva, guitar
Track Listing
1. You Raise Me Up
2. I Don't Know How To Love Him
3. Emerald City
4. If You Love Me
5. Feelings
6. Super Star
7. Interlude
8. When Will I See You Again
9. All My Loving
10. I'll Never Fall In Love Again
11. Promise Me
12. Morning Has Broken
13. When A Child Is Born
14. Tears In Heaven
15. A Groovy Kind of Love
XRCD24's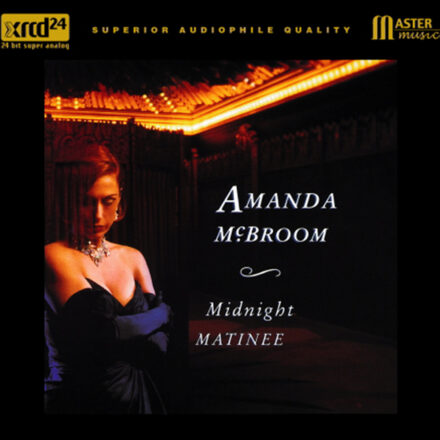 Available for the first time on XRCD24 - this release was produced by Peter Bunetta and Rick Chudacoff for Ripe Productions, also the producers for Dreaming. (To their credits they have also produced Michael Bolton's Soul Survivor, Smokey Robinson's One Heartbeat and Patti LaBelle's New Attitude.) Guests on the project include Bob James, who plays keyboards on two tracks, guitarist Robben Ford and keyboardist Brad Cole, who plays with the Phil Collins Band. Audiophiles who've enjoyed Amanda's work for years will certainly want to finally include this XRCD24.