Celebrating the 30th Anniversary of Jennifer Warnes' Pop Classic on Crystal Clear Green Vinyl!
All-Tube Mastering by Chris Bellman at Bernie Grundman Mastering from the Original Master Analog Tapes on 180 Gram Vinyl!
One-Time Pressing of 3,000 Individually Numbered Copies!
New Inner Sleeve and LP Labels!
'The Hunter' was released 5 years after her breakthrough with 'Famous Blue Raincoat'. A TOP 100 LP when first released in 1992, The Hunter's audiophile credibility is best summed up by Elliot Scheiner's Grammy nominated recording and mix. It contains the charting single "Rock You Gently," a sonically dense yet expansive cover of The Waterboy's classic "The Whole of the Moon," a soulful Jennifer Warnes/Leonard Cohen composition "Way Down Deep," Todd Rundgren's "Pretending to Care" and even a Donald Fagen tune ("Big Noise, New York"). She owns every tune here, backed by a-list session players who ground the songs with solid and unobtrusive authority, letting Jennifer's peerless interpretive skills bring the soul of every lyric to the forefront. Ms. Warnes uses her voice to serve the lyric and this allows the song to return the favor.
"The follow-up to Warnes' FBR offers crisp percussion cues, solid bass throughout – but especially during "Way Down Deep" – and a surprise chamber quartet on the title track" – Neil Gader, TAS Guide to Audiophile Demo Disc
Arista (now Sony/BMG) never released The Hunter on vinyl in the U.S. A regular weight LP floated around Europe for a while, but is not noted for exceptional sound or quiet vinyl.
"Remastered by Chris Bellman at Bernie Grundman Mastering, the sonics are luscious. Warnes has always had an audiophile's ear and was hands-on with this effort-one of the last from now-defunct Cisco Records. It soars effortlessly, restoring warmth and delicacy, and easily besting the earth-bound but otherwise excellent CD. It's an example of both an artist in full charge of her powers, and analog art its very best." – Greg Cahill, The Absolute Sound
Track Listing
Side A
1. Rock You Gently
2. Somewhere, Somebody
3. Big Noise New York
4. True Emotion
5. Pretending To Care
Side B
1. The Whole Of The Moon
2. Lights Of Lousianne
3. Way Down Deep
4. The Hunter
5. I Can't Hide
Music SACD's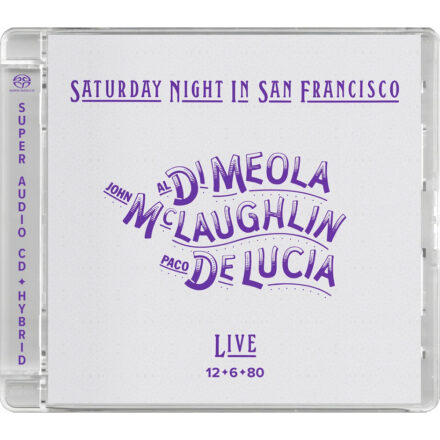 Audiophile SACD Never before released!!!
Assembled from the original 16-track analog live session tapes by Al Di Meola with engineers Katsu Naito & Roy Hendrickson Mastered from analog tapes by Bernie Grundman at Bernie Grundman Mastering Pressed at Record Technology Inc. Deluxe new packaging with never-before-seen photos Exclusive essay by Charles L. Granata feat. new interviews with Al Di Meola & original recording engineer Tim Pinch Long-Awaited Follow Up To Friday Night In San Francisco! From Original 16-Track Analog Live Session Tapes by Al Di Meola, Katsu Naito & Roy Hendrickson! Mastered From Analog Tapes by Bernie Grundman! Pressed at RTI!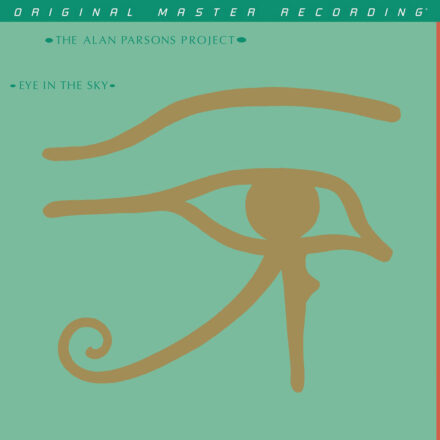 MASTERED FROM THE ORIGINAL MASTER TAPES: SACD PRESENTS HALLMARK SMOOTHNESS, LUSHNESS, BALANCE, AND DETAIL IN ALLURING SOUND The opening track to the Alan Parsons Project's Eye in the Sky remains the most recognized instrumental in sports – fanfare inseparably tied with introducing NBA legend Michael Jordan and his six-time world-champion Chicago Bulls mates before games, and still used by many teams as an energy-raising prelude. Indeed, the subdued grandiosity, cosmic bluster, and lights-out wonder of "Sirius" also sets the table for the band's smash 1982 album, whose hallmark smoothness, lushness, and balance reach epic heights on Mobile Fidelity's collectible reissue.