IsoTek are an English company creating products for HiFi systems and home cinema. They remove restrictions to produce high quality solutions to poor mains quality.
Keith Martin is the founder and managing director of IsoTek and his vision has resulted in awards from highly respected audio critics all over the globe. The special attention to every component from the electrical source to the produced sound or audio is how Isotek enable your system to reach its full potential.
Read more about the EVO3 Titan here on the IsoTek website
Reviews
Mains Filters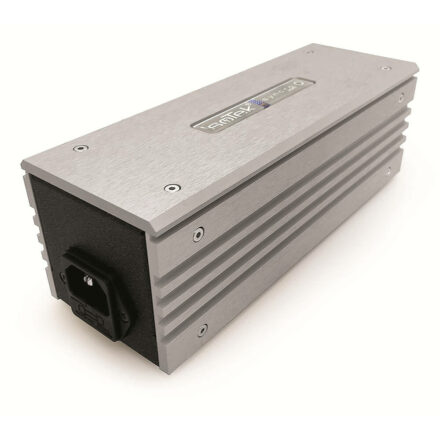 MCRU have 2 Units Ex-Demonstration
Reduces/eliminates transformer hum by replacing the mains sine wave on the zero volts line
Uniquely removes harmful DC by re-balancing the mains sine wave
Silver plated OCC (Ohno Continuous Cast) copper solid core internal wiring cable.
Virtual Air Dielectric using a Teflon FEP bridge, this offers chemically inert and very low dielectric constant over a wide frequency range
16A or 10A rated versions to the following output sockets UK, EU, US, Australian
Can be used with all ranges of power cables
The Furutech Flow-15 Plus Inline Power Filter effectively removes all of that high-frequency noise from the mains power before it reaches your components.