Video, low and high current loads all need different treatment to allow a quality AV system to operate at peak potential. The same separated filter topology found across our high performance and audiophile products forms the basis of the Chroma allowing each equipment type to deliver peak performance.
Separate filters are the feature that made the original MiniSub such a ground breaking product. It reduces system component cross contamination that stops the mains borne noise from one system component affecting others.
Unlike most other conditioners, which only deal with common mode noise, the video and low/med power outlets can suppress both common and differential mode noise, without shunting noise to ground thanks to our transmodal filter topology.
For more demanding loads, like amplifiers, the separate high power section has a multistage filter using custom wound components with very low impedance. This cleans current hungry, noisy components effectively without squashing dynamic performance.
Specifications
Number of available outlets:
6 (1 video display. 3 low/med current. 2 high current)
Type of outlets available:
13A British chassis sockets
European Schuko sockets
15A US sockets
Standard Mains Inlet:
10A IEC fused at 10 Amps (cable not supplied)
Dimensions:
444 x 85 x 305mm (W x H x D) excluding connectors
Product Weight:
 7.5Kg
Construction:
 Steel chassis with black finish.
Silver Aluminium front panel (Black optional)
Mains voltage:
230VAC version for 220-240VAC
117VAC version for 100-127VAC
Maximum Continuous Current:
4 Amps for video display power outlet

6 Amps any one low/med power outlet

!0 Amps any one high power outlet

10 Amps across all outlets
Mains Conditioners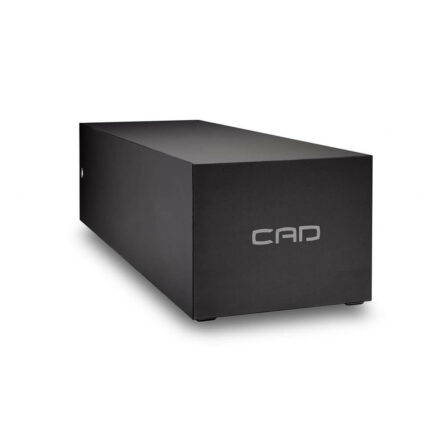 Scott's white paper here
The Ear GC-1 review here
The Ear GC-3 review here
HiFi+ review here
Stereotimes GC-1 review here
The Audio Beat GC-1 & GC-3 review here
The Audiohileman's GC-1 & GC-3 review
GC1 includes 1 cable
GC3 includes 2 cables
If you are outside the UK please contact MCRU before purchasing any CAD product