Mastered by Kevin Gray at Cohearent Audio from the original analog master tapes!
"I took a listen to King's original version of his 'Same Old Blues' appearing on his 1971 LP, Getting Ready, re-issued by the always-reliable audiophile quality label, Analogue Productions. Here was Good Sound embodied: the tactile dynamic shadings and amplified heat from King's electric guitar were captured in an airy recording space; his vocals were clear and natural and he joined the chorus of background vocalists (and the twinkling of Leon Russell's piano) in a layered, dimensional space." — Nelson Brill, bostonconcertreviews.com, April 15, 2018. Read the mention, included in Brill's review of Marcia Ball In Concert, here.
"…the pure analog sound and straightforward recording technique let the music speak for itself…has an immediacy that few contemporary recordings can match, and with the QRP vinyl you'll get so much closer to the sound of the analog master tape." – Steve Guttenberg, The Audiophiliac, August 28, 2011
Getting Ready… was King's first of three releases for Shelter Records, Leon Russell's Tulsa-based label. In fact, when Russell first formed Shelter, he reportedly did so partly to play out his vision of recording one of his favorites, Freddie King.
Recorded in October 1970 at the TER-MAR Chess Studios in Chicago and released in 1971, Getting Ready… is proof positive that King was the man and that Shelter Records was one cool label. The record includes a cover of Jimmy Rogers' classic "Walking By Myself" and King references Rogers also in the lyrics of another track on the record, "Living On The Highway". Rogers was the first artist to record for Acoustic Sounds' own APO Records label and the first to appear in concert at Acoustic Sounds' Blue Heaven Studios.
More APO and Blue Heaven tie-ins to Freddie King include Jimmie Lee Robinson, who while living was the veritable soul of APO and Blue Heaven. When King moved from Texas to Southside Chicago around 1950, he formed his first ever band, The Every Hour Blues Boys, with Robinson.
The backing band for Getting Ready… includes the stud cast of Leon Russell on piano and guitars, Duck Dunn on bass, Don Preston on guitar, Jon Gallie on organ, Chuck Blackwell on drums and Charles Myers on drums.
Getting Ready is among the first titles to be pressed at Acoustic Sounds' Quality Record Pressings.
Track Listing
Side A
1. Same Old Blues
2. Dust My Broom
3. Worried Life Blues
4. Five Long Years
5. Key to the Highway
Side B
6. Going Down
7. Living on the Highway
8. Walking by Myself
9. Tore Down
10. Palace of the King
Music Vinyl LP's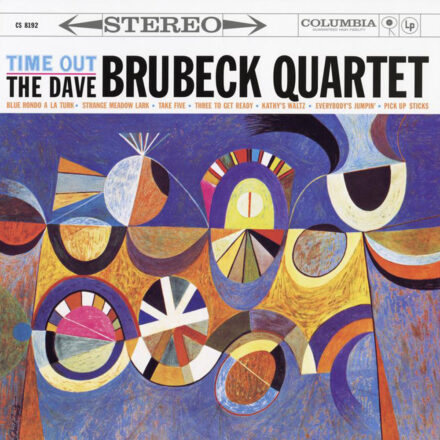 Analogue Productions and Quality Record Pressings present the definitive Time Out by The Dave Brubeck Quartet First time reissued as a gatefold jacket, with rare black and white photos from the Columbia Studios recording session. Heavy-duty chipboard shell stock by Stoughton Printing 200-gram, double LP set cut at 45 RPM by Bernie Grundman and pressed at Quality Record Pressings