Drawn from two different sessions, the first date produced the gratifying opening track "Soul Surge" and the percolating "Cunga Black" with Hubbard joined by James Spaulding on alto saxophone and flute, Joe Henderson on tenor saxophone, Kiane Zawadi on euphonium, Harold Mabern on piano, Larry Ridley on bass, Clifford Jarvis on drums, and Big Black on congas. A week later Hubbard returned to Van Gelder Studio with Spaulding, Zawadi, and a slightly different line-up including Hank Mobley on tenor saxophone, McCoy Tyner on piano, Bob Cranshaw on bass, and Pete LaRoca on drums. This 2nd session rounded out the album with hard-charging performances of "Outer Forces" and "Jodo," as well as the mesmerizing title track.
Blue Note Tone Poet Series
The Tone Poet Audiophile Vinyl Reissue Series was born out of Blue Note President Don Was' admiration for the exceptional audiophile Blue Note LP reissues presented by Music Matters. Was brought Joe Harley, a.k.a. the "Tone Poet," on board to curate and supervise a series of reissues from the Blue Note family of labels.
Extreme attention to detail has been paid to getting these right in every conceivable way, from the jacket graphics and printing quality to superior LP mastering (direct from the master tapes) by Kevin Gray to superb 180g audiophile LP pressings by Record Technology Inc. Every aspect of these Tone Poet releases is done to the highest possible standard. It means that you will never find a superior version. This is IT.
This stereo Tone Poet Vinyl Edition was produced by Joe Harley, mastered by Kevin Gray (Cohearent Audio) from the original analog master tapes, pressed on 180g vinyl at Record Technology Inc. (RTI), and packaged in a deluxe tip-on jacket.
Track Listing
Side A
A1: Soul Surge
A2: Blue Spirits
Side B
B1: Outer Forces
B2: Cunga Black
B3: Jodo
Music Vinyl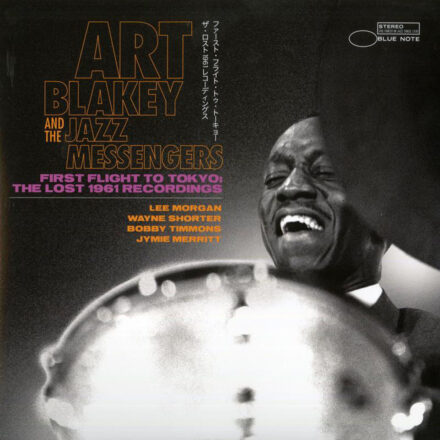 A previously unreleased live recording of drum legend Art Blakey with a classic line-up of the Jazz Messengers, featuring trumpeter Lee Morgan, tenor saxophonist Wayne Shorter, pianist Bobby Timmons, and bassist Jymie Merritt. It was captured on January 14, 1961, at Hibiya Public Hall in Tokyo during the band's first-ever tour of Japan. Co-produced by Zev Feldman and David Weiss, the audio was newly transferred from the original 1/4″ tape reels.