The MCRU Ultimate has been steadily improved since appearing 5 years ago. It still remains one of the very best power leads available and is now in MKV guise. The improvements have come about through our continued quest to offer the very best we can for the money.
The same philosophy runs throughout our range of cables, The Ultimate is one of our very best single power cords, if you want to power your entire system The Pinnacle is better, for powering individual components The Ultimate remains one of the best. Only our No. 77 is better.
One of the latest and very best cables with active earth shield and screen to prevent pick up of RFI along with Quantum technology and our special internal filtering inside the mains plug and IEC connector.
Audiophile fuse as standard (the best of course SR Orange) and a newly developed carbon infused braiding to stop RFI. The new Furutech silver plated mains plug and the new FI-48 NCF silver plated IEC as standard as we believe they are the best match for the cable we have chosen.
Standard length is 0.7 metres.
We are 100% confident that once you have heard this cable you will be back for more.
Ultimate Range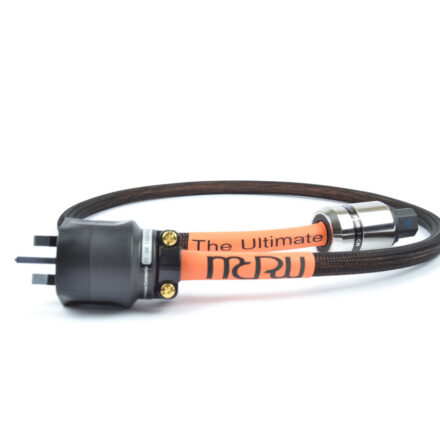 2 available ex-dem mint condition
1.5 metres long
No other offers apply
New 2021 design
5.6mm2 conductors
Quantum technology
Filtered plug and IEC
Carbon braiding
SR Orange fuse