Other information
Dimension: W445 x H159 x D420 mm
Weight: 30 kg
Disc Player & Transports
Esoteric P-03 SACD Transport - Pre-owned
Equipped with a refined VRDS-NEO mechanism. The entire thick aluminum body is supported at three points by a 5mm thick steel bottom chassis and ESOTERIC's original hardened steel pinpoint foot (patent pending), to achieve high rigidity and zero resonance. Equipped with a digital audio output equipped with a DSD conversion function that converts to a DSD output signal.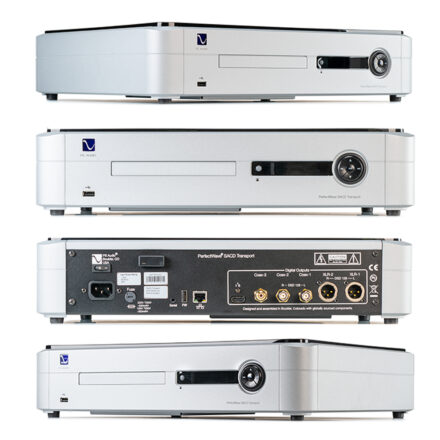 State Of The Art CD and SACD memory player
Unleash all that's been missing in your CD collection and, for the first time, hear what has been locked away on your SACD layer. The PerfectWave SACD Transport brings your entire disc library to life, perhaps for the first time. From CD, DVD, to SACD, the PST is the finest transport made.